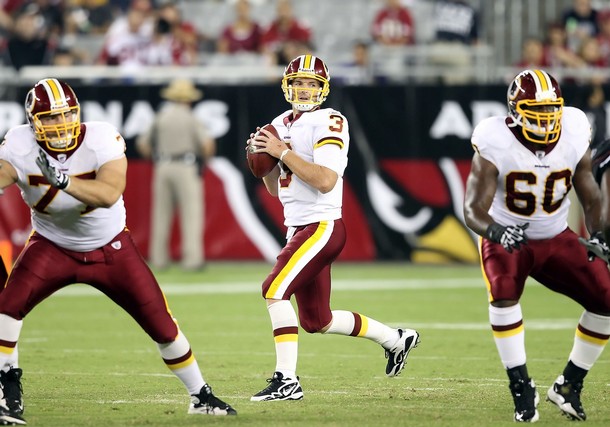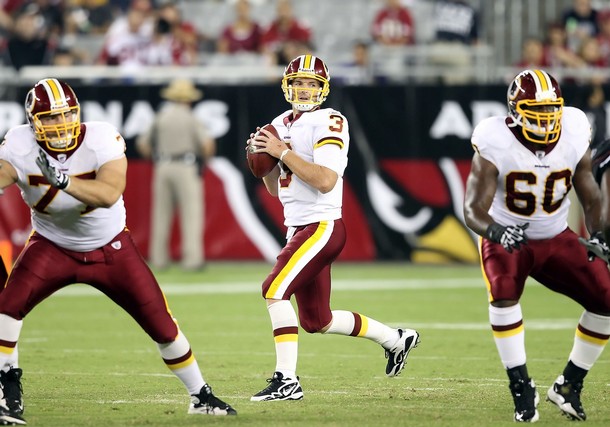 How is it that Donovan McNabb can stay in the news every day without uttering a word? I have never seen another player, who has so many people talking about him and going after him all the time.
McNabb is in the headlines again after veteran Washington Redskins backup quarterback John Beck brought up McNabb's name yesterday when he was on Sirius XM's Radio.
Understand that Beck is not exactly a franchise quarterback. He's been in the league for four years. He's started four games and has a total of one touchdown pass and three interceptions. Beck isn't exactly a valued commodity in the league, having played for three teams in his four year career.
Beck has been a backup for just about all of his career but he says he's ready to change that and become a starter. The former Miami Dolphin said his desire to be a starter is the reason he's happy that the relationship between Skins head coach Mike Shanahan and last year's starting Skins quarterback, McNabb has eroded.
"I have to say I'm glad it happened," Beck said on SiriusXM's NFL Radio. "If I want my opportunity, I have to have stuff like this happen so I can get an opportunity. If McNabb stays as starter of the Washington Redskins, I remain a backup, and I want to be a starter. So, I have to hope for things like this to happen."