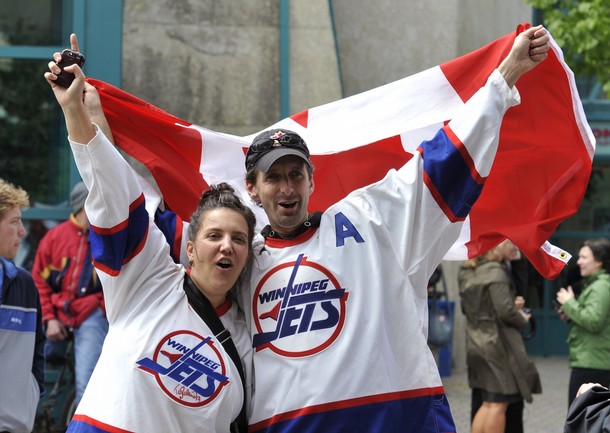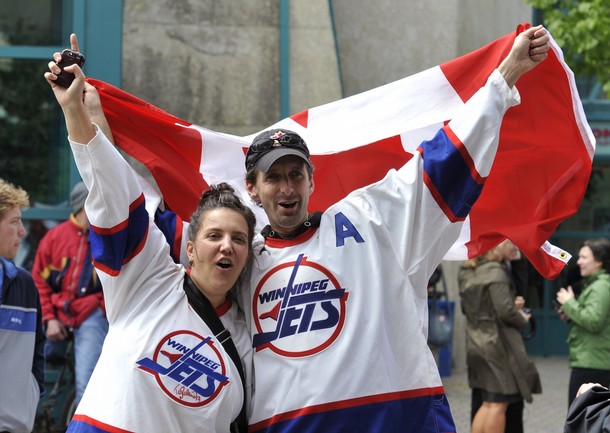 There has been a flurry of interesting news being reported about the NHL over the last few days. Rather than focus on any one story, the details have been summarized into quick hits below.
QUICK HIT: The Atlanta Thrashers have been sold to True North Sports and Entertainment and will be relocated to Winnipeg, Manitoba. The deal was rumored to be on the table for months but wasn't made official until yesterday. Whether you blame the ownership, the team assembled, or the fan base, hockey has now failed in Atlanta for the second time.
The name of the relocated team has not been selected yet- Winnipeg fans would prefer to return to the "Jets" moniker, but the new ownership would prefer to sell new merchandise.  The NHL will not realign any of its divisions until next year due to the financial fragility of some of its other teams- namely the Phoenix Coyotes. As a result, Winnipeg will still be in the Southeast Division next season despite being located at the complete opposite end of the country.
QUICK HIT: Colin Campbell has announced today that he will step down as the league's disciplinarian.  He will retain his position as the senior vice president and director of hockey operations, but he won't be listening anymore to the general managers, coaches, players and fans who complained about the inconsistency of his rulings.  Brendan Shanahan will be joining Mike Murphy next season to fill Campbell's former role.
Source: USA Today 
QUICK HIT: NHL executive Bill Daly announced today that next year's salary cap will increase from $59.4 million. The final number will be in the range of $60.5 million to $63.5 million. The higher that number goes, the easier life will be for Paul Holmgren.
Source: Twitter feeds of Pierre Lebrun (ESPN) and Tom Gulitti (The Record)
QUICK HIT: Former Flyer Kevin Dineen has been named the head coach of the Florida Panthers. He spent the last six seasons coaching the Portland Pirates of the AHL and will be replacing former Panthers coach Peter DeBoer. Dineen will have his hands full, as the Panthers haven't been to the playoffs in 11 years and haven't won a playoff series since 1996.
Source: NHL.com 
QUICK HIT: Today was the deadline for NHL teams to decide whether to retain the rights to any unsigned 2009 draft prospects. The Flyers have elected not to retain the rights to Swedish defenseman Simon Bertilsson. Bertilsson, who has been playing in the Swedish Elitserien for the last two years, has been injured multiple times throughout his tenure as a Flyers prospect. As such, he has never had an opportunity to elevate his game enough to be worth a contract.
Source: Philly Sports Daily
Oh, and Game 1 of the Stanley Cup Finals is underway between the Boston Bruins and the Vancouver Canucks. I'm rooting for the green men.