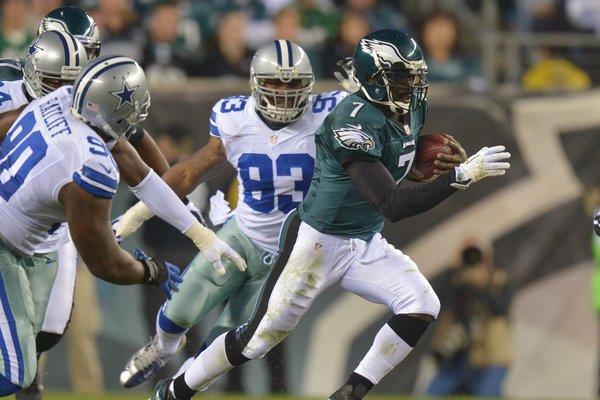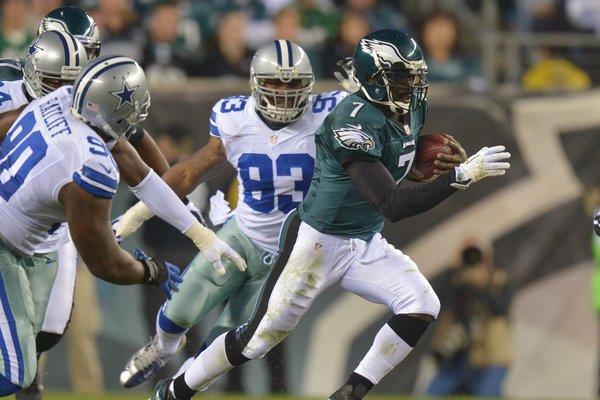 The other day I walked past a sporting goods store in a South Jersey mall and glanced at the Philadelphia Eagles jerseys for sale.  The main numbers displayed were: 7, 10, 93, 24, 20 and 25.  These are the guys who are supposed to represent the core of the team.  Let's look at them for a second.
No. 7 (Michael Vick-QB): An excellent redemption story, but not a good football decision.  A brief moment of brilliance excited the fan base and ignited a playoff run, but there were always concerns about Vick reverting back to his Atlanta Falcon style of play.
No. 10 (DeSean Jackson-WR): Highly talented and opponents must game plan for him.  The way he handled his contract situation last season raised questions about his ability to be a team player.  Still, he has a strong fan base.
No. 93 (Jason Babin-DE): Even with 18 sacks last season, Babin was considered one-dimensional.  His success is primarily linking to the gimmicky Wide-9 scheme.  The lack of repeat productivity in addition to his deep concern about what the fans said instead of team performance has me longing for his departure.
No. 24 (Nmamdi Asomugha-CB): I find it amazing that there was once a debate over who was the top cornerback in the NFL between Asomugha and Darrell Revis.  Now, I wonder if the former Raider could be considered as good as Trevard Lindley.  I'm quite tired of the weekly look of confusion when he doesn't receive safety help.
No. 25 (LeSean McCoy-RB): Mr. Shady is the best player on this team and someone the next coach can try to build the offense around.
No. 20 (Brian Dawkins-FS): The most beloved player of this generation of Eagles fans.  Multiple Pro Bowls and a guarantee that he would leave everything on the field every time he stepped on it.  Unfortunately, he was allowed to depart via free agency almost four years ago with not viable player to replace him.  The fact his jersey is still a top seller speaks volumes about his legacy.
When looking at first at the above names, one may think the candidates for the pending head coach vacancy in Philadelphia would be immediately turned off.  Who would want to take on a roster full of one-dimensional players who talk more about their talent than display it on the field?
The reality is the Philadelphia Eagles could be the most attractive coaching vacancy this coming off season.  Outside of McCoy, none of the above players are guys a new coach would be stuck with.  While his eye for football talent is questionable, General Manger Howie Roseman's main talent is his ability to structure contracts that favor the team if a player does not work out after 1-2 years.
According to Eaglescap.com, the Eagles will initially have an estimated $3.59 million in cap space in 2013 after rolling this year's margin over.  Who really thinks they will spend time attempting to restructure the contracts of underachieving players over 30 with limited cap space?  One of the attractions going forward with the Eagles is the potential flexibility of the roster.
Beginning with Vick, Asomugha and Babin the Eagles would clear almost $26 million in cap space.  If there is an interest in keeping Dominique Rogers-Cromartie (which is very likely if Asomugha is dismissed) and other free agents, that space will be necessary.
This doesn't include the possible departures of Demetress Bell ($9.6 million in cap space), Cullen Jenkins ($5.5 million) and Mike Patterson ($4 million).  Releasing or trading some players would require an unwanted portion of dead money owed, but the Eagles will have to deal with it during this transitional period.
The new coach is going to want to bring their type of players in.  It happened in 1995, in 1999 and it will happen again in 2013.  The level of responsibility entrusted in Roseman is going to play a huge role in who is willing to come to Philly also.  Whether he's a former head coach or a talented assistant, the general manager's role is going to be a key factor for each candidate's decision.
Let's hope Lurie understands this and does not let him ruin this franchise for the next half decade.