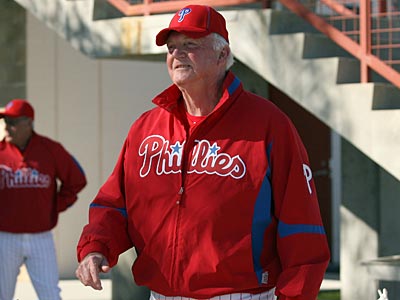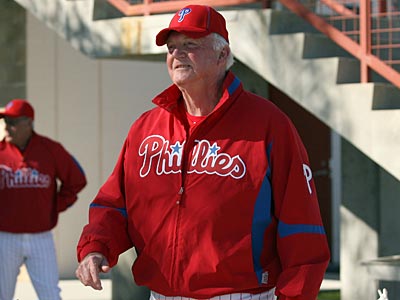 The only negative story coming out of Spring Training so far concerning the Phillies is the contract of manager Charlie Manuel. Manuel, on the final year of his contract, and his agent believe he should paid a salary that will make put amongst the top five highest paid managers in baseball. The Phillies so far have been reluctant to give Manuel such a contract.
Looking at Manuel's body of work, it's clear he deserves such a pay increase. In addition to the World Series title of 2008, and the World Series appearance in 2009, the Phillies have now won four straight division titles under Manuel. That streak of division titles is the longest active streak in all of baseball. Manuel has won 25 post season games in the last four years, the most of any manager in that period.
Manuel is coming off of what may have been his most challenging season as a manager. The 2010 season was at one point in jeopardy when the Phillies were stuck in a terrible slump in the middle of the season. They were seven games behind the Atlanta Braves, and it looked like the season may have been a lost cause. It would have been easy for the players to quit on the manager, but Manuel was able to keep them together, and the team rallied to finish with the best record in baseball.
Looking at Manuel's achievements, it's clear that he is one of the best managers in the game, and he has earned the right to paid like one. The Phillies management is likely a little weary of handing out more money after what they have already done this season to improve the team. But they must realize that paying Manuel is the right thing to do. It won't be good for the team to have Manuel's contract be a dark cloud hovering over what promises to be an exciting season. The team would be much better off getting this resolved before the season rather than let it become a distraction.