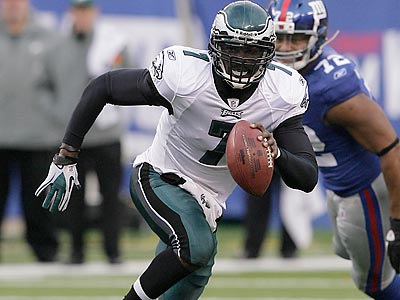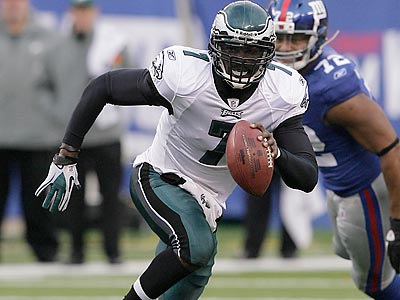 According to Jeff McLane of Philly.com, Eagles quarterback Michael Vick was scheduled to make an appearance on ESPN"s First Take this morning, but was he unable to follow through on the appearance because the Maxwell Football Club had booked him to do interviews with the media at Harrah's Casino in Atlantic City, without first checking with him or the Philadelphia Eagles.
When informed of the fact that Vick wasn't going to be able to make an appearance on the show, Jay Crawford, the host of the ESPN show said, "we've been Oprahed." Of course he was referring to Vick backing out of an appearance on Oprah's show.
Although I don't think this mix-up was Vick's fault, I'm interested in seeing how this situation is going to be covered by the media. Will it be turned into a controversy.
Vick will receive an award from the Maxwell Football Club later tonight.