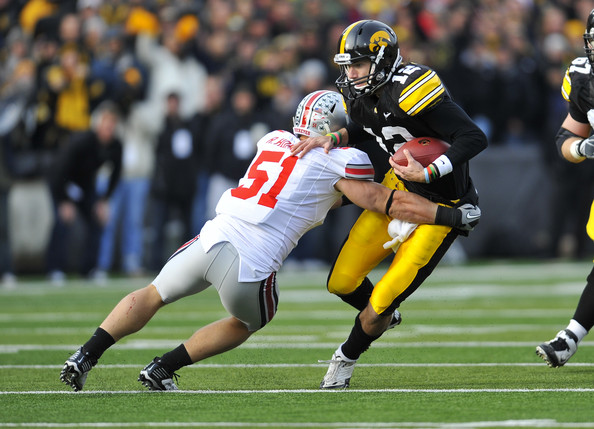 The Eagles are working hard on their draft board by doing the late rounds first, then they complete the early rounds afterward. General Manager Howie Roseman told Dave Spadaro of PhiladelphiaEagles.com, that the Eagles already have completed their fourth through seventh round preparations and they've identified the rookie free agents, whom they will be interested in.
Now in the next few weeks they'll be working on the top three rounds. Of course those top rounds are so important that require more time and attention. The Bird have been evaluating players, giving them draft scores, now they'll set them up their draft board and look it over again and again.
In the near future they'll be bringing in 30 of their draft prospects. Twenty of those guys will come at the same time, so the Birds coaches and scouts will get the chance to see how they react in a team atmosphere. Andy Reid and Roseman will interview each of the prospects one-on-one and the Eagles position coaches will get the chance to spend some time with them.
We also learned that the Eagles are going about their business preparing for the upcoming NFL draft. According to NationalfootballPost.com, they took a close look at a couple of Ohio State linebackers this past Monday. Aaron Wilson tells us the Birds worked out Brian Rolle and Ross Homan.
Rolle is on the small side, standing only 5'10" and weighing only 229 pounds. He made the All-Big 10 team and has good speed, but I'm tired of the Birds grabbing all of these undersized defensive players. He's not big enough to be a successful NFL linebacker.
Not surprisingly, Wilson says he's been working out as a defensive back for the NFL teams, but that's a major move to go from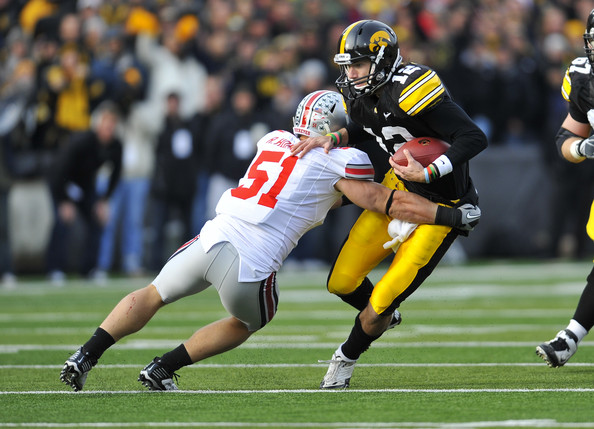 linebacker to defensive backs. I don't like the idea of changing players' positions all the time. This has proven to be a bad strategy too many times for the Birds.
Homan is bigger than Rolle. He stands 6'1″ and weighs 240 pounds. He also made the All-Big 10 team and could be a guy the Birds might grab in the middle to late rounds. Homan is a solid football player, but I don't see him upgrading the Eagles linebacker position. They would have to be looking at him as a backup.