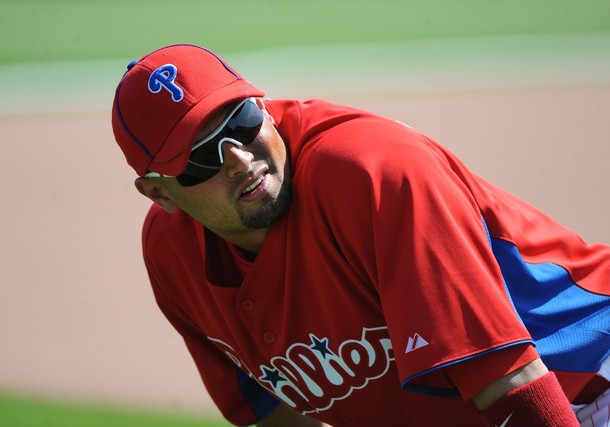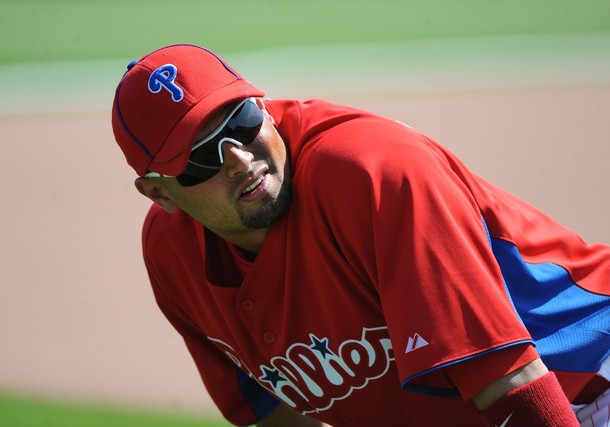 Talk about something the Phillies don't need. I'm watching their spring training game against the Boston Red Sox and Shane Victorino just collided with Raul Ibanez while chasing down a pop fly.
Victorino laid on the grass for a couple of minutes and you could see blood gushing down his face. The good news is that Victorino eventually got up and jogged back in.
At first glance it looked like he got his nose smashed by Ibanez and that would have been pretty bad. But, it looks like the blood was coming from above his eye and he seems to be alright.
Still, scary moment for a Phillies team that can't afford any more shots to the lineup.
UPDATE: The announcers just said that Victorino has a cut above his eye and that he'll be fine, although he won't return to this game.