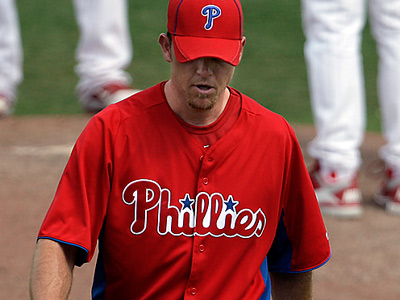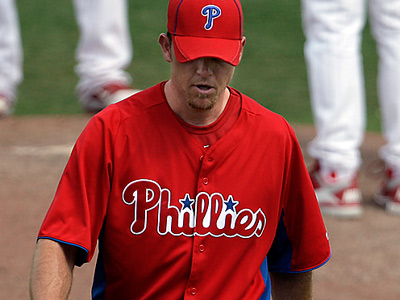 I didn't feel good about Brad Lidge's chances of doing much this year, when he started ailing in spring training, but now I'm starting to wonder whether we're going to see him at all in 2011.
Originally he was fine even though he couldn't throw his fastball above 86 miles an hour. The next you know we were talking about tendinitis in his bicep, then pain in his shoulder.
Phillies manager Charlie Manuel let the cat out of the bag with regard to when Lidge will return.
"I'm probably looking at maybe All-Star break, or … just before that," Manuel told the station.
Lidge came clean about his injury and the fact that he's going to be out of action for a long time.
"I don't know if it's anything new, but yeah, I agree with Charlie," Lidge said. "When I first got hurt, there was this three-to-six week talk before playing catch or throwing a ball. If nothing serious happens, and I'm hopeful it won't, I can see myself being back by the All-Star break. I'm doing everything I'm supposed to be doing and I remain optimistic about this timetable."
It's good he's optimistic but I don't think he has any idea when he's going to come back.
"Let's put it this way," Lidge said. "I sure hope to be on the mound by the All-Star break. If I'm not, I'll be disappointed."
Somebody tell Jose Contreras and Ryan Madson to start warming up and get ready to close the entire season.