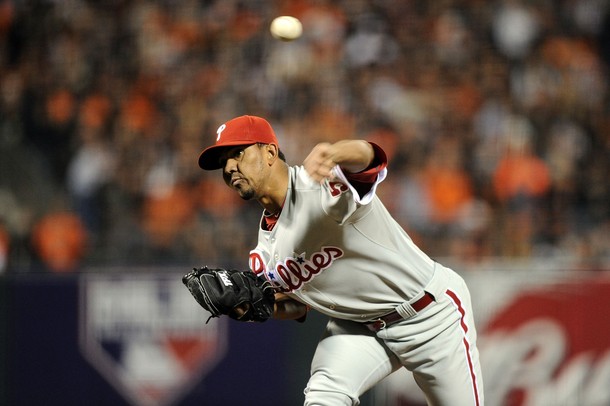 J.C. Romero's calf injury may have been a blessing in disguise. The injury to Romero forced Phillies manager Charlie Manuel to use Antonio Bastardo as his go to left hander out of the bull pen. The injury to Romero allows Bastardo the chance to prove he can pitch well under pressure late in ball games.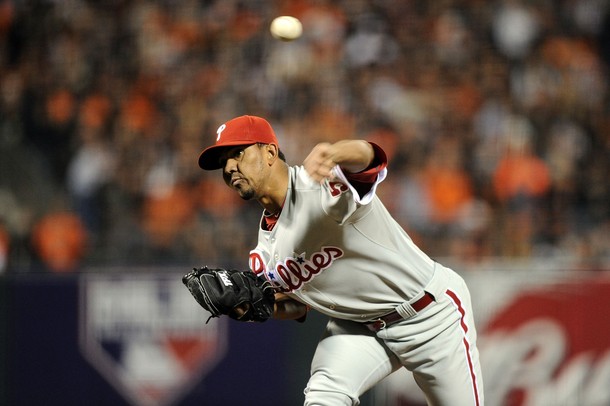 Thursday night Bastardo earned his first hold of the season against the San Diego Padres. Bastardo pitched a scoreless inning and a third, with two strike outs.
In 8 innings pitched from the bullpen this season Bastardo has yet to allow a run, and has 11 strike outs.
JC Romero was inconsistent in 2010. Romero walked more batters than he struck out (29 walks, 28 strikeouts). The Phillies high pay roll made it tough for the team to go out and get a proven left handed reliever this past offseason, which is why Romero returned for another season with the team.
If Antonio Bastardo can develop into a dependable bull pen arm this season it will help the Phillies in a multitude of ways. First and foremost it will increase the odds of the Phillies winning close games in 2011.
Second, if Bastardo proves he is dependable late in games it could help solve the team's closer issue in the upcoming off season. If the Phillies elect to pay Ryan Madson and make him the closer, they will not have to go out and look to acquire a set up man to replace Madson, Bastardo could be that guy. If the Phillies do not make Madson the closer, and he looks to sign with a team so he can make "closer money", the Phillies can cut pay roll and replace Madson with Bastardo as the set up man.
It is still too early to pass judgment on Bastardo, but in 7 games pitched Bastardo has been lights out, and that's something that should excite Phillies fans who are concerned with the bull pen.