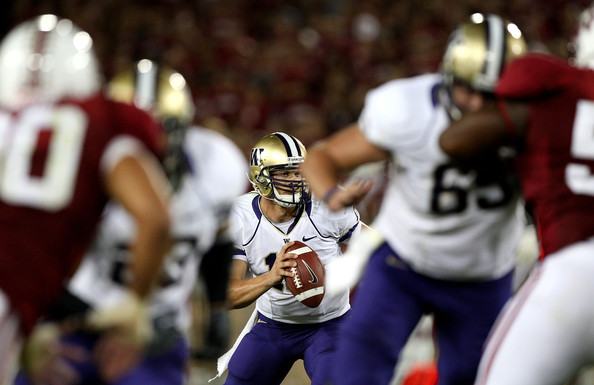 There are quite a few NFL teams with quarterback needs. The number could be as high as half the league, but those teams aren't interested in drafting a quarterback with a pick in the top ten or fifteen, unless they can get Cam Newton or Blaine Gabbert.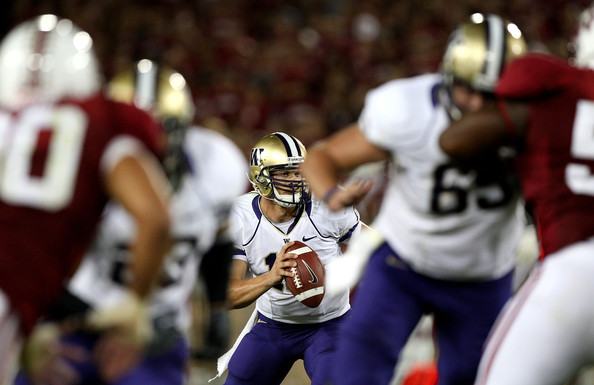 The rest of the quarterbacks are rated to go late in the first round or early in the second, so those teams are trying to position themselves late in the first round in order to grab one of those QB's.
This puts the Eagles right in the middle of that area of the draft, so there's a good chance they'll get an offer to trade down in the first round. That will likely give them a chance to add a pick or two, so they can get their offensive guard or tackle then grab a talented young cornerback, who can play immediately in that right cornerback position.
Trading up would cost them a pick, so it's not likely to happen. If the Birds could turn that number 23 pick into two-second rounders so that they wind up with three of them, I think they would be happy, especially if the first second rounder is before the 42nd pick in the draft.
If that happens don't be surprised if the Birds select a defensive end along with the offensive lineman and cornerback.
Back to those quarterbacks which are expected to start going after the twentieth pick in the draft.
Washington's Jake Locker is highly regarded by some, but he's got some question marks. He is likely to be available late in the first
round.
TCU's Andy Dalton proved he could win at the college level. He's considered a fit for the west coast offense because he's accurate but doesn't possess a strong arm. Dalton is a good athlete, who can buy time with his legs and make throws on the run.
Ryan Mallett of Arkansas has great size and arm strength. He may have the strongest arm in this draft, which gives him the ability to
make all the throws needed. Mallett has rumors of substance abuse hovering over him, but all he needs is one team to believe in him and he will be drafted late in the first round.
I was impressed by Nevada's Colin Kaepernick because of his blazing speed, outstanding arm and instinctive feel for the game.
The stock of Florida State's Christian Ponder has been improving but there are questions which remain about arm strength and he's considered a project of sorts.
Eagles head coach Andy Reid and General Manager Howie Roseman explained their position yesterday at the Nova Care Complex.
"We're open to explore any options that we think make us better," Roseman said yesterday. "Whether it's moving up or moving down, we're open.
"I wouldn't be shocked if we drafted there [at 23]. I also wouldn't be surprised if we got a great offer and moved down. We're open to all those options. We're in a great place in the draft for somebody to get some of those quarterbacks."
"People are interested in moving up," he said. "They know right around where we pick, if they want to get a quarterback and want to make sure they get the one they want, I think it's an area you can come and move to."
I don't think the Eagles will have a trouble in finding a team to trade down with, but the key is getting the right player. Making adept trades means nothing if you draft a player who can't play.