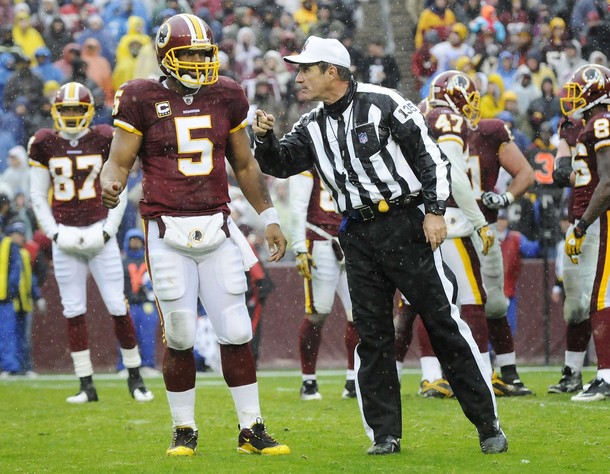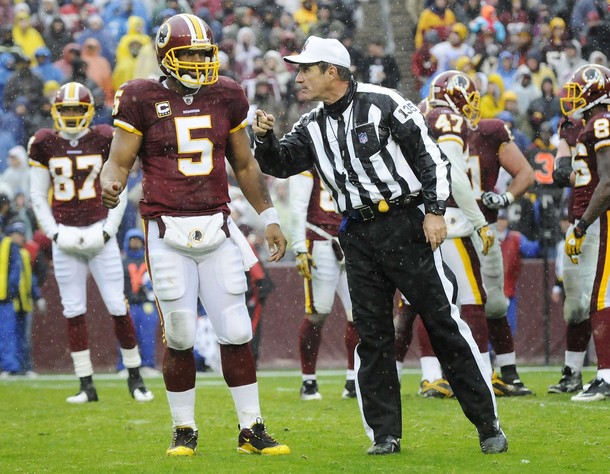 There was a report that came out earlier from the Sports Junkies of 106.7 FM in Washington D.C. that Donovan McNabb was asked by Mike Shanahan last year to wear a wristband with the plays on it. The report said that Donovan refused to wear it because it would make him look bad. Shanahan then reportedly got ripped by an irate Dan Snyder, who either was livid that Shanahan couldn't make his player wear it, or because he was just now finding out this information.
The story makes McNabb look pretty bad. This is a guy who always told us that winning was the most important thing, yet if this story is true, clearly his image would be more important to him.
Well, I spoke to a source close to McNabb who told me that there is no truth to this story.
"I find it amazing," the source said. "Only Donovan can be accused of being an Uncle Tom and 48 hours later be classified as defiant."
I asked if Donovan was planning on publicly rebutting this story, and the source didn't think so.
"No," the source said. "Donovan will stick with his policy of handling this kind of talk in house."
I'm still trying to figure out who would have something to gain by letting this story out or making it up in the first place. The Redskins would like to trade McNabb, so putting out a story about him being a "me" guy (whether the story is true or not) does not behoove them. It goes without saying that McNabb wouldn't want this out there floating around whether it's true or not.
So if this story isn't true, is it possible that Shanahan would concoct it to protect himself and his son Kyle? He's done it in the past and it may have been a way for him to defend his handling of McNabb to his boss, Dan Snyder. I'm not saying that's the case, but I wouldn't be surprised.
Who do you believe?
UPDATE: CSNWashington.com has cited a team source that says he was never asked to wear the wristband.