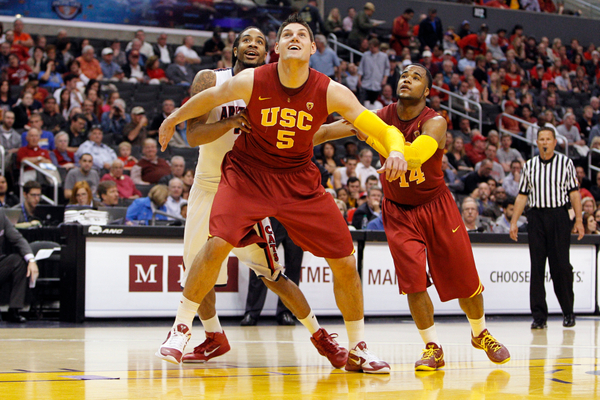 It looks like the Sixers got what they wanted in their selections of Nikola Vucevic and Lavoy Allen.
The fans on the other hand did not.
The Sixers failed to move small forward Andre Iguodala last night, much to the chagrin of Sixers fans throughout the area. Whether the non-trade was by choice or by chance remains to be seen.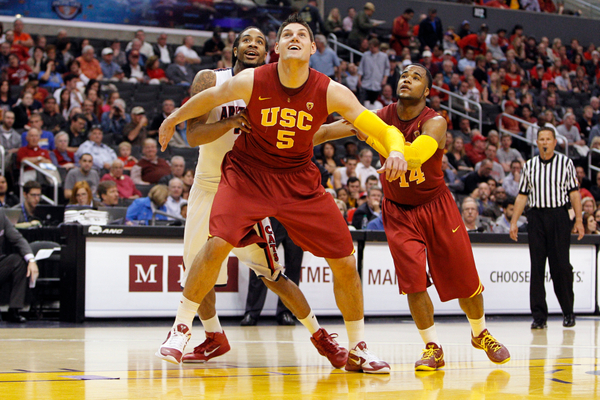 With the 16th pick, they selected Nikola Vucevic a 6'10" center from USC who averaged 17 points and 10 rebounds for the Trojans last season. His 22 double-doubles last season were fifth in the nation in that category. Vucevic is labeled as a hard worker with a nice face up game who works well in the post. The questions surrounding Vucevic are his ability to guard quicker and stronger 4's and 5's at the NBA level, his willingness to improve his outside touch as well as filling out his frame. There have been questions about his toughness as is the case with many European bigs in the NBA. Vucevic may be asked to spell Elton Brand from time to time. I'm curious to see how he meshes with the up-tempo and defensive style of the Sixers reserves.
The arrival of local product Lavoy Allen officially places Marresse Speights on notice. If the three-time A-10 All-Defensive team selection proves to be a defensive upgrade, then Speights can be sent packing. Allen is a patient player who defends and rebounds very well, he was never called on to be a scoring option under Fran Dunphy and that will need to change at this level. Allen will need
to develop a go-to shot and work on his post mechanics.
It looks like we're going to have to wait the Iguodala trade out. Will there even be one? I'm remaining optimistic that a trade is still in the works and the Sixers are just exploring all of their options. The need for front court help has been addressed, but the search for a bona-fide scorer continues.