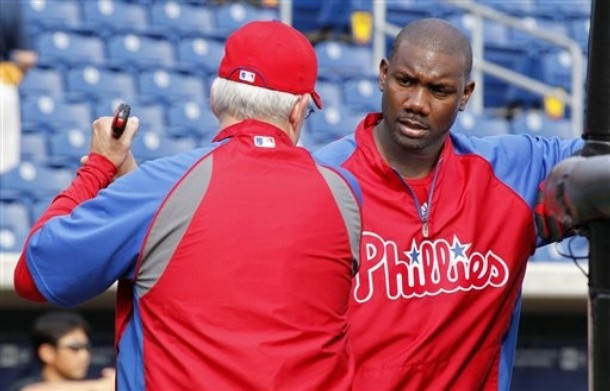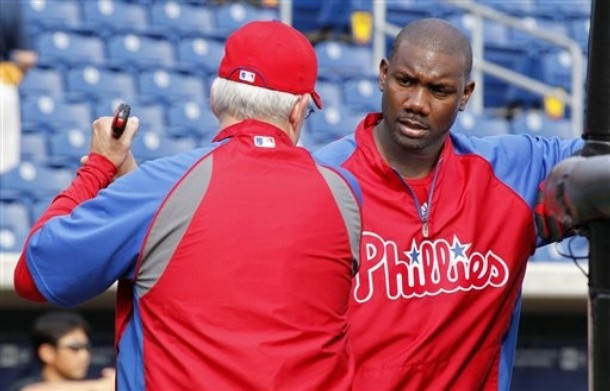 Leading the league twice in runs scored and winning the World Series as a hitting coach clearly is not enough to keep your job. Just ask Milt Thompson, who now coaches in the Houston Astros' system, .
A former Phillies hitting coach from 2004 to 2010, Thompson appeared to be a safe bet as the team's hitting coach for years to come; however, the front office thought differently and announced the shocking news of Thompson's firing.
That move, which was described by manager Charlie Manuel as the "toughest" decision he's ever made, was only executed because the club felt that "they have to do something."
Seeing that the club gave up on Thompson after being shut out nine teams and averaging just 3.4 runs in their final road trip coached by Thompson, why isn't Greg Gross' name being thrown around the chopping block?
Well, the biggest reason has to be that the team has compiled the best record in the league despite their hitting woes and firing any coach in the clubhouse could create a negative effect rather than fix the problem.
But I do believe that Gross should be held responsible, at least partially responsible, for the team's lack of hitting and inability to hit in given situations.
The Phillies offense ranks 10th in batting average (.246) among the 16 National League teams and are just .002 points ahead of the 11th ranked Florida Marlins. Thompson was fired after his offense was ranked 11th in the National League with a team average of .255.
Though, Thompson's offense batted for a better average, he received the bad news, while Gross is just sitting back taking no heat at all.
The only thing saving Gross' job is the fact that the Phillies have found ways to win. He can thank the following people for keeping his job: Roy Halladay, Cole Hamels and Cliff Lee.
Yes, Gross hasn't been here for too long and he should get a full season under his belt before being judged. But if the Phillies offense keeps up at this rate, then Gross' name must be mentioned when it comes to discussing what went wrong.
Oh, and for those that forget: Gross was the team's hitting coach from 2002 to 2004. In those years, Gross didn't lead his offense to any top five rankings in terms of average; the team's highest ranking was seven in his last season before Thompson.
On the other hand, Thompson's offense finished fourth in his first season as the team's hitting coach in average, sixth in 2006, and fifth in 2007. He then went on to coach an offense that eventually won two NL pennants and one World Series.
Gross better find a way to get this offense going or his job might be dealt to someone else.