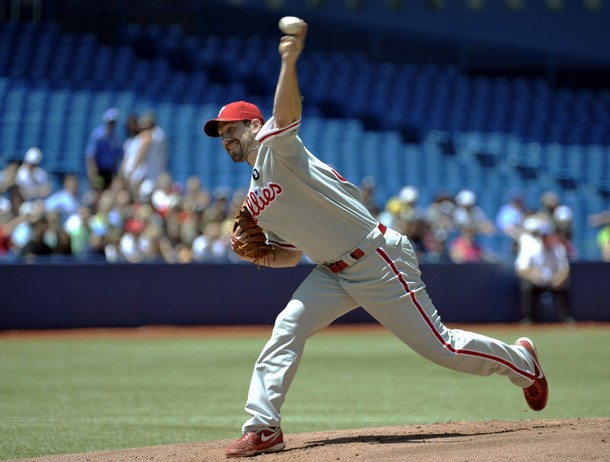 All good things must come to an end, and Cliff Lee's scoreless inning streak was no exception. After throwing three consecutive shutouts, the ace's scoreless inning streak would be snapped at 34 when Toronto's Rajai Davis came around to score in the third inning on an RBI groundout. It put an end to one of the greatest streaks that a pitcher has had for the Phillies in recent memory.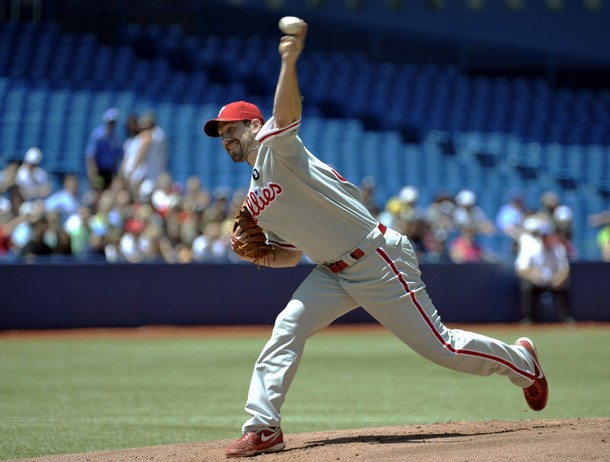 Lee struggled throughout the game, and gave up seven runs (six earned) to Toronto. He was in control of the game until the eighth inning. He gave up back-to-back homeruns in the inning which gave the Blue Jays the lead, the first homers he had given up since May 31st.
The offense gave Lee a flurry of runs to work with in the second inning, scoring four runs on five hits in that inning alone. The runs were driven in by the bats of Ben Francisco, Carlos Ruiz, and Jimmy Rollins. However, after the impressive second inning, they would not be heard from again for the rest of the game.
They missed a critical opportunity to add a run in the eighth inning when Shane Victorino fell asleep on the base paths, and was picked off. Raul Ibanez hit a double several pitches later that would have easily scored Victorino.
It was a disappointing finish to a series that started out so strong for the Phillies. After taking the first two games in the series, and jumping out to a four run lead in the third game, the Phillies let an opportunity to sweep the series pass them by.