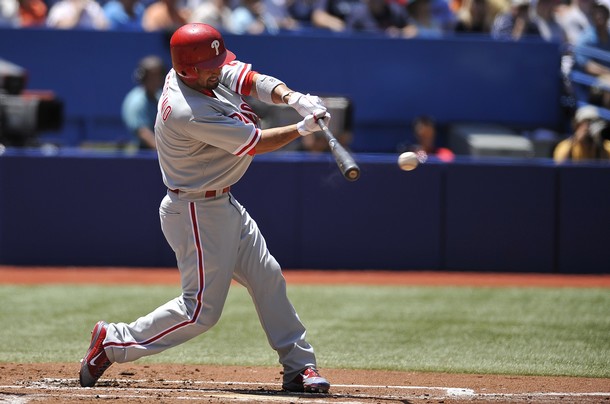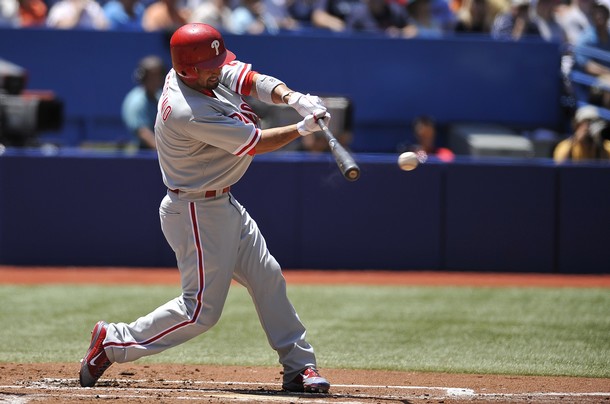 This isn't terribly shocking. We knew that Shane Victorino tweaked his thumb pretty good last weekend and it's not a shocker that the Phillies have placed him on the disabled list for the second time this year with a Grade 1 sprain. He was on the DL earlier in the season with a bum hammy.
Good thing he made the All Star team!
I'm kidding, but obviously he won't be playing now. I didn't think he would have played even if he wasn't on the DL, just to give it some rest.
Victorino will be eligible to come off the DL on July 19th. Pete Orr was recalled to take his roster spot.
Boy, you thought this outfield stunk before Victorino got hurt? Sheesh. Dom Brown and John Mayberry, Jr. are going to have to step up.