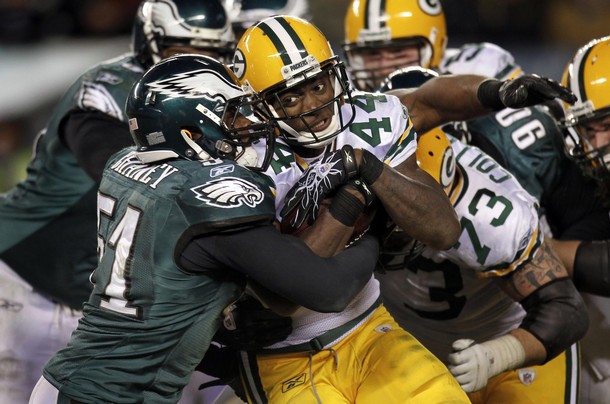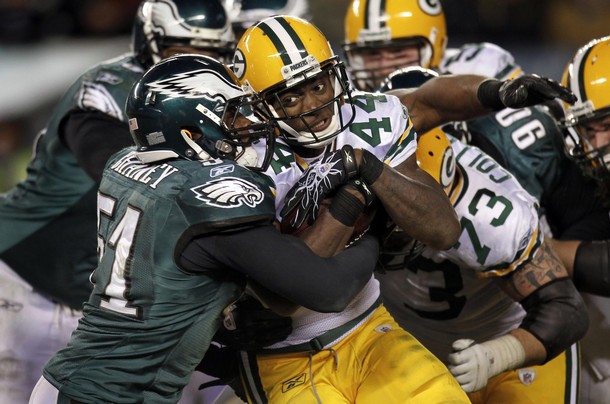 Just when it seemed the sky has opened and the storm that was the NFL lock out has blown over, the players rained on the fans lockout ending parade. Well, that's is what the players say the owners want fans to believe.
Within minutes of the owners' vote twitter lit up with hundreds of tweets from NFL players saying how much they disliked the deal the owners proposed.
"Here is what the real fans need 2know: The owners tried 2 slip many things N2 the CBA "they" voted on that were never agreed 2!" Saints journeyman running back Heath Evans told the world via twitter.
Locally Eagles' Eagles linebacker Jamar Chaney was unhappy with the owners' method of proposal.
I tweeted Chaney and asked him what he disliked about the deal.
"Just the fact that the owners said we have an agreement & we didn't even get the paper work yet. It takes 2 to have an agreement" Chaney replied via twitter.
In the few short hours since the NFL announced the owners voted to lift the lockout, many players including Chaney felt the proposal is an attempt by the owners to get the fans against the players forcing the players to sign a deal they do not agree to.
Cincinnati Bengals wide receiver Chad Ocho Cinco is one of them.
"Smart move by the owners to gain positive public perception and pressure the players into a bad deal shifting the negativity on us" Ocho Cinco tweeted.
As it stands now around late Thursday night, despite the displeasure being tweeted by the players, ESPN's Chris Mortenson is reporting that a vote can come tomorrow if the NFL can satisfy a detail or two in the CBA.
(I just started a twitter to follow the lockout madness feel free to follow me @JeryBrennan)