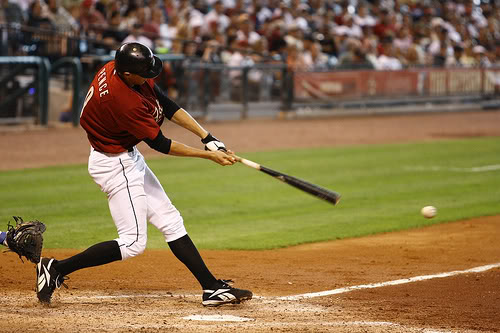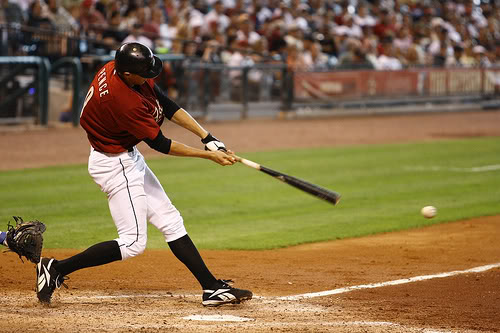 This is becoming the most repetitive trade deadline ever. All the talk of Philadelphia desperately needing a righthanded bat has garnered the media's attention and has been featured in dozens of headlines each day.
Honestly, though, the Phillies aren't in dire need of a left-handed bat.
Yes, Hunter Pence would be a great fit; B.J. Upton would also be a great addition to the club. But when you've had the best record in the league for a good portion of the season and find yourself six games ahead of the second best team in the National League, there's no need to go messing with what works.
The Phillies offense is certainly not where it was in seasons past, but it's not completely intolerable.
They rank seventh in the NL in runs, ninth in batting average, and fifth in on-base percentage.
Guess what? Pitching wins championships. Look at the San Francisco Giants offensive numbers last season. They ranked ninth in runs, seventh in batting average, and ninth in on-base percentage.
Those are nearly identical numbers to the Phillies of today, yet somehow the Giants won the World Series. Why?
It's simple: pitching.
The Giants had Tim Lincecum, Matt Cain, Jonathon Sanchez and Madison Bumgarner, while the Phillies have reigning Cy Young winner Roy Halladay, Cole Hamels, Cliff Lee, Vance Worley, and possibly Roy Oswalt.
There's no comparison, the Phillies have the best pitching staff in the league.
So why fret about the Phillies lack off offense when the pitching staff is so dominant. We've seen how Lee, Hamels and Halladay pitch in the postseason — even better than they do in the regular season.
The Phillies still have veteran hitters (Chase Utley, Ryan Howard, Jimmy Rollins) and some young guys that can provide a spark down the stretch, even Michael Martinez could play a pivotal role late in the season.
Every team has its holes. The Braves and Pirates could use another bat, the Yankees need pitching, the Giants need a big bat, Boston needs an outfielder, the Brewers need a shortstop. There's no such thing as a "perfect" team.

But you can be close to perfect, and right now, the Phillies are right on that border.