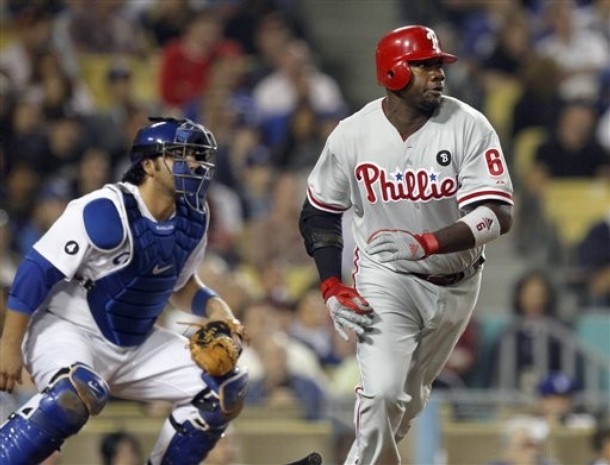 It hasn't happened very often, but every now and then the Phillies have turned back the clock this season and won a game by outhitting their opponents rather than outpitch them. Wednesday's series finale against the Dodgers was one of these games, as the Phillies rallied from a 6-0 hole to earn a 9-7 win.
The Phillies fell behind the Dodgers thanks to a poor start by Vance Worley. The right-hander turned in his worst outing since giving up eight runs in just three innings against the Mets back on May 29th.
Worley's success has been all about his ability to locate his pitches properly. Until this game, the 23-year old had been doing an excellent job of hitting his spots. He doesn't have overwhelming velocity or movement on his pitches, so his command is imperative to his success.He had been keeping hitters off balance, and had recorded 29 strikeouts during his productive month of July. The rookie pitcher also had been cutting down on his walks, and only issued free passes to nine batters in July as well.
On Wednesday, it was a different story. With his control running wild, Worley was only able to last four innings, and gave up six runs on seven hits, and walked three. He walked the second and third batter in the first inning, and two batters later gave up a three-run homerun to Juan Rivera.  It took Worley 35 pitches to get out of the first inning.
However, Worley would be bailed out by his offense. The bats came to life in the fourth, fifth, and sixth innings, striking for a combined nine runs. The three most important bats in the lineup (Chase Utley, Ryan Howard, Hunter Pence) each played a critical role in the comeback.
After Howard walked to lead off the fourth inning, Pence hit a two-run homerun, his 14th of the season. In the sixth inning, Utley came through with a two-out single to tie the game, and Howard followed him with a two-run blast to give the Phillies the lead.
The game was then placed in the hands of the bullpen. David Herndon worked a scoreless sixth inning, Brad Lidge and Antonio Bastardo combined to take care of the seventh and eighth innings, and Ryan Madson held on in the ninth inning with his second straight shaky save.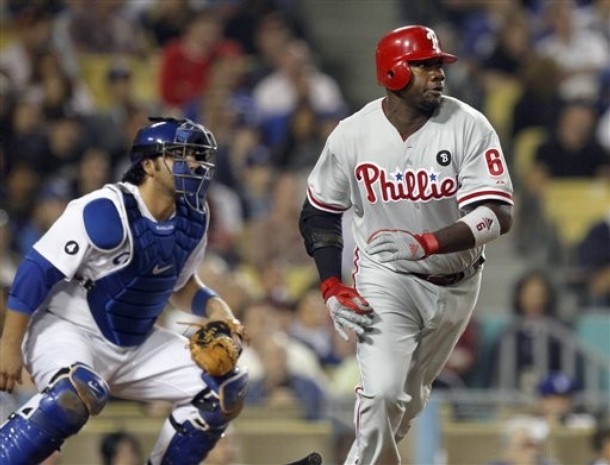 This victory was one that speaks to the character of this Phillies team. After playing for 20 straight days without a day off, and already having achieved success on the road trip with eight victories, it would have been very easy for the team to shutdown and accept defeat on the final game of the road trip. Instead, they refused to go quietly, and fought back to finish the road trip with another sweep.