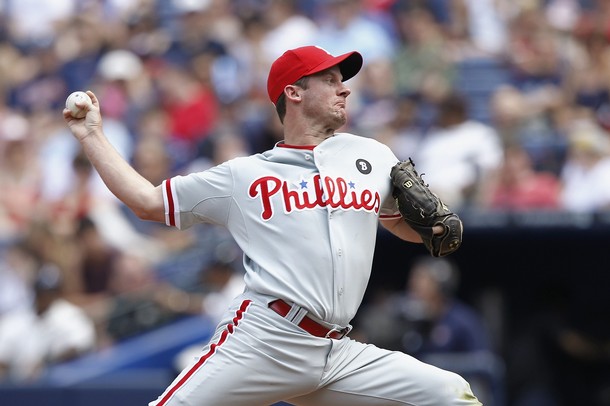 Friday night, the Florida Marlins will send Clay Hensley to the mound in an attempt to shut down Philadelphia's explosive offense. Hensley has an ERA above five and hasn't won a game since July 18th against the New York Mets. It has all been downhill for the 31-year-old righty, since his only win of the year he has given up 24 earned-runs in six starts.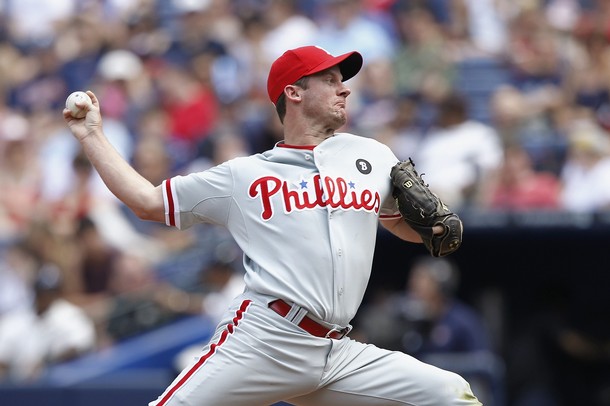 Hensley's counterpart will be Roy Oswalt who is coming off his best start of the season. The former Astro shut-out the Nationals while recording nine strikeouts in an eight-inning gem to earn his sixth win of the year. Oswalt has taken his game to another level in August posting a 2.57 ERA and a two and one record in his three starts this month.
The pitching match-up clearly favors Oswalt, but Logan Morrison has had his way with the Phils' hurler posting a .500 on-base-percentage in seven plate appearances. Despite being sent down to Triple A for a ten-game stint, the Marlin came back in style with a solo homerun in his first game back against the Cincinnati Reds yesterday. Charlie Manuel will be looking for a big game out of Chase Utley to counteract Florida's left fielder's success. Utley has owned Hensley with a .643 on-base-percentage in his career against the righty. The second baseman should provide enough flair to propel Philly over the struggling Fish in game one.
Saturday will feature a double-header in anticipation of Hurricane Irene's arrival on Sunday. The first game will feature Roy Halladay against Anibal Sanchez. After Josh Johnson was sidelined for the season, Jack McKeon was hoping that Sanchez would step up and become the ace of his club.
But after early success, Sanchez hit a brick wall and Philly is looking to take advantage of the troubled pitcher's lack of success as of
late. In his past three starts the Venezulan has a 6.75 ERA, but only allowed two runs in seven innings the last time he played Manuel's club. Expect a big game out of the Phillies' lineup that contains three position players batting above .300 against the Marlin's starter. Philadelphia's second baseman already has five RBIs when facing Sanchez and will be looking to build upon that total Saturday afternoon.
Halladay is the complete opposite of Florida's righty, in his past three starts the All-Star has a 2.66 ERA with 23 strikeouts. Philly's ace has always kept the score low against the Marlins but only has one more win than losses(4-3) in 62 innings pitched against McKeon's club. Gaby Sanchez is the only starter on Florida's bench who has figured out how to hit against Doc. In 14-at-bats facing Halladay, the All-Star first baseman has one long ball to compliment his .357 batting average. The Marlins will also be hoping for a big game out of back-up second baseman Jose Lopez. Despite having a horrid year, Lopez has a .333 average in 21 at-bats against Philly's hurler.
The final game of the series will be a battle between Ricky Nolasco and Cliff Lee. Nolasco has always pitched well against the Phils and posts a 6-3 career record when facing the red stripes. The Californian's record doesn't tell the whole story; he has ran into some trouble when facing Philly before. Ryan Howard has homered three times in his career against Nolasco; while Chase Utley, a solidified Marlin killer, has a .310 average with four RBIs against the former 15 game winner. Expect to see Brian Schneider calling the pitches Saturday night because not only is he a solid defensive catcher, he also posts a .321 average against Florida's starter of choice.
Lee has been red hot and brings a five game winning streak into Saturday night's bout. Lee has two wins in his career against Florida and a 2.77 ERA in 26 innings pitched. Three of Florida's starters have averages above .300 against the star lefty, only one of which has seen him in more than two games. Joe Buck has had unexpected success off of Lee with a .421 average in 19-at-bats. Unless Buck is able to pull off some unforeseen heroics and the Marlins plan on surprising a loud Citizens Bank Park, anything other than a sweep would be a disappointment from Ruben Amaro Jr.'s ball team.