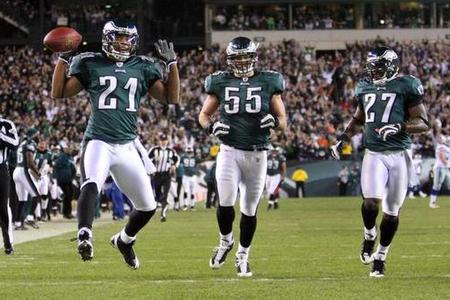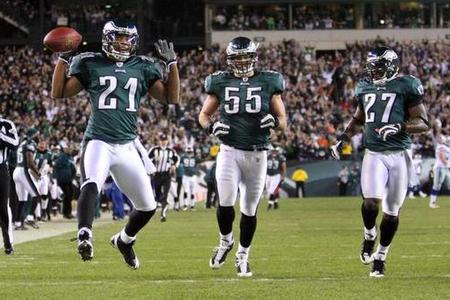 The Eagles resigned cornerback/nickel back specialist Joselio Hanson and released second-year cornerback Trevard Lindley. This was as no-brainer once the eight year pro, Hanson and the Eagles agreed to a new contract.
Hanson said five teams showed interest but nobody wanted to step up and make a move, so re-signed here. Of course the familiarity is a plus and something he acknowledged as a reason for him coming back.
Reid said he had no agreement with Hanson about them resigning him if he couldn't find something some where else. According to the head coach, it was a matter of he and Howie Roseman deciding to keep another veteran player.
Reid said he hasn't made a decision yet about Hanson playing on nickel.
I expect to put him in there right away because he's their best nickel back if they need somebody to blitz or make tackles on running backs when teams try to run on the nickel defense. Having Hanson around will allow them to mix it up with their personnel. Dominique Rodgers-Cromartie and Nmandi Asomugha are still getting used to playing that nickel position. Hanson has it mastered already.
I think Lindley needs to go to a cover two defense where he can fit in best. He's a physical player, who could do a good job of jamming receivers and forcing running plays. The young man wasn't very quick in grasping his defensive assignments.