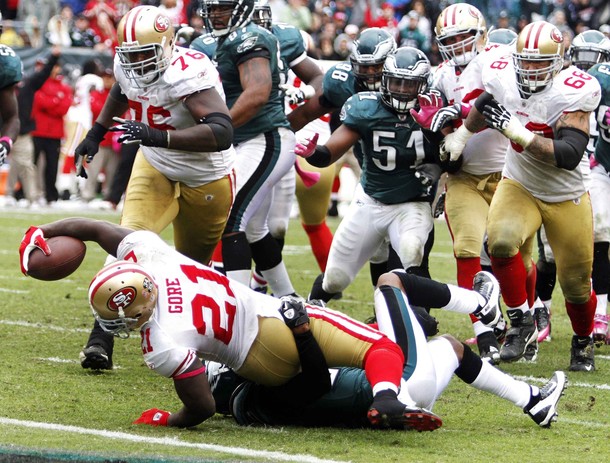 This was a horrendous loss by the Philadelphia Eagles to an inferior San Francisco 49ers football team. It may have been the worst regular season defeat of the Andy Reid era. All the coach could say afterwards was that "they need to score more points in the fourth quarter and hold the other team to less points".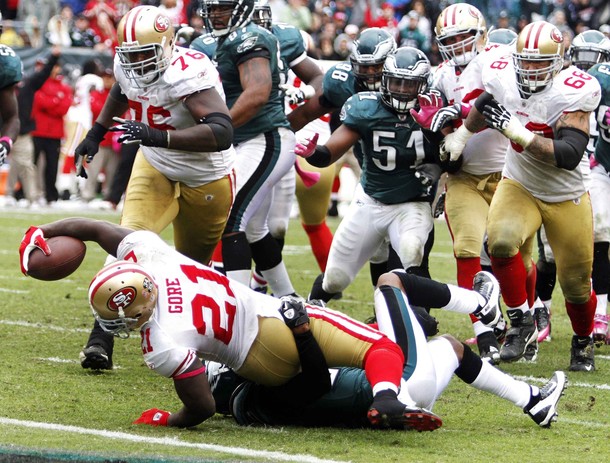 Something major needs to be done on the defensive side of the ball, because for the third week in a row the defense feel apart at the end of the game. They were leading 23-3 in the second half and squandered that lead.
Andy Reid arrived for his post-game news conference he said the following, "Absolutely terrible job by myself and my football team today. When you have the lead in the National Football League, you build on it and you continue to score points, when given the opportunity. In all areas, we were terrible today."
Realize that the Niners offense had produced a grand total of three touchdowns in three games to begin the season, but in the second half of their battle with the Eagles, they were able to drive the football nearly the length of the field, three times to win the football game.
What in the world was Ronnie Brown doing on that fumble in the goalline? The Eagles don't have any idea what they're doing on the goalline. If they could have punched in one of those drives, they would have their second win of the season.
The Eagles felt it was time to rid themselves of the greatest kicker in the franchise's history, David Akers, and replace him with a rookie, Alex Hennery, and the rookie promptly missed two chip-shots, a 39-yarder and a 33-yarder, with the game on the line.
Nmandi Asomugha, who is supposed to be one of the best cornerbacks in the NFL looked like a rookie getting his first taste of NFL football.
Michael Vick threw the football for 416 yards with two touchdowns, one interception and a 99.5 quarterback rating. He also ran for 75 yards.
DeSean Jackson had a big day catching the football. He racked up six catches for 171 yards. Jeremy Maclin who committed a huge mistake when he fumbled on that last drive. Jason Avant had six catches for 69 yards and tight end Clay Harbor caught three balls for 55 yards.
The second leading rusher in the NFL was an after thought as he carried the ball only nine times for 18 yards.
Ronnie Brown, the author of the throw the ball on the ground technique carried the ball three time for 15 yds