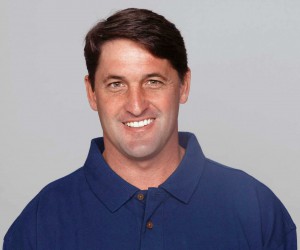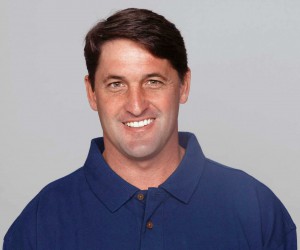 ESPN's Chris Mortensen is reporting that Andy Reid and the Eagles are considering the possibility of hiring a defensive consultant during the bye week. This would be a person would come in and work side-by-side with Eagles defensive coordinator Juan Castillo to solve some of the defensive problems.
One of the names that has been floated out there is former head-hunting safety Chuck Cecil. Cecil would be a good fit in that job because he's familiar with the "Wide Nine" defensive front. He worked under Jeff Fisher in Tennessee for the Titans, where he was the defensive coordinator.
He's currently working for ESPN as a college football analyst and he hasn't said publicly that he would or wouldn't be interested in the job.
I think this is a good idea and should have been done at the beginning of the season, once the lockout starting eating up OTA's and mini-camps. It was foolish for the Birds to put a rookie defensive coordinator in place after all the off season time was eaten up. Castillo didn't have much time to work with his players and he didn't have a great deal of time familiarize himself with his talent.
The Eagles signed numerous free agents then gave them to Castillo and expected him to make everything work despite this being his rookie season.