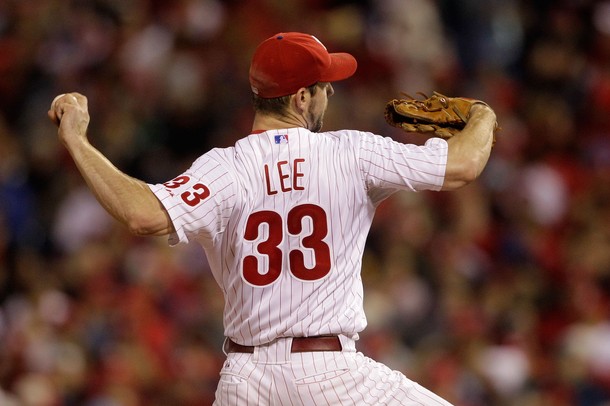 The Phillies' rotation was the back end of a lot of problems the team faced this post-season. Granted Roy Holladay and Cole Hamels pitched up to expectations, Cliff Lee and Roy Oswalt were non-existent. In Oswalt's case I'm not surprised, but Lee's lack of dominance really turned some heads.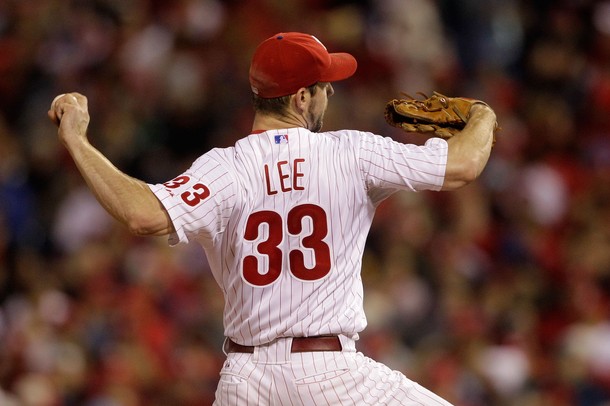 There is no denying he is one of the best pitchers in the game and you can't take that claim away from him because he blew one 4-0 lead in the post-season. There is always room for improvement, but Philadelphia still has the most dynamic pitching staff in all of baseball, so are drastic changes really necessary?
I don't think so. It's evident that Halladay and Lee will be returning to the Phil's next year but for some odd reason, talks about Hamels returning to the team aren't as certain.
There having been rumors circulating in blogs about a potential trade of Hamels, but I'll put that to rest right now. Hollywood is still under contract next season, although he will be able to file for arbitration at the season's end, he will not be traded. He is the third ace in a rotation full of talent, and with Halladay and Lee already in their mid-30s, Philadelphia needs some younger stability. And that's what the 27-year-old ace brings to the rotation.
Fact-of-the-matter is Hamels is going nowhere this off-season and if he does get traded; Philly will have made a huge mistake.
I'm excited to see Vance Worley come into his own in the Fightin's rotation. Eleven and three is no joke of a record and after his stellar rookie season, I'd expect nothing but the same success next year. His era was 3.01 which is better than most teams' number two pitcher and unless a sophomore slump is on the horizon, expect to see Worley sitting in the fourth spot of the rotation next year.
So what will the Phil's do with that fifth spot? Well first things first, Roy Oswalt needs to be bought out. He put up nothing this season and the aged former all-star doesn't have much left in his tank. Sure he could be a quality number five pitcher, but for what Philly is paying him, he should have his bags packed and a one-way ticket out of the city. The only way Oswalt puts on a red-striped uniform next year is if his contract is restructured and he takes a significant pay decrease for the coming season.
Joe Blanton and Kyle Kendrick will be in the mix for the fifth spot in the rotation, but neither one makes me double
take. Kendrick is the younger of the two, 27-years-old, and is who I'd have to say is the front runner for the final spot in the rotation. The Texan went eight and six last year, but posted a sub four ERA. He isn't going to dazzling anyone with the numbers he brings to the mound, but Kendrick will finish the year with a winning percentage over 500 and a whip below two which is really all you can ask of your number five pitcher.
If anybody on the Phillies' roster is more washed up than Oswalt, I'd have to say it's Blanton. Since the day he was acquired, he never impressed me. He won 12 games in '09 and followed that up with another nine in '10, but his era was always above four. He will not be pitching as high in the rotation as he had been those years, but he's over-weight, unathletic and has trouble hitting 93 miles-per-hour on the radar gun. Sure if you need a pitcher to pinch hit, Blanton's your guy. But if you need a pitcher to buckle down and get wins down the stretch, he'd be the last player I'd send to the mound.
The Phillies have no need to sign a new starter. Sure they can, but there are way more important issues that need to be addressed before Amaro worries about signing a new guy for the rotation. The Phils' staff, if they stay healthy, will look extremely similar to the way it did last year. And chances are, they will be just as dominant.