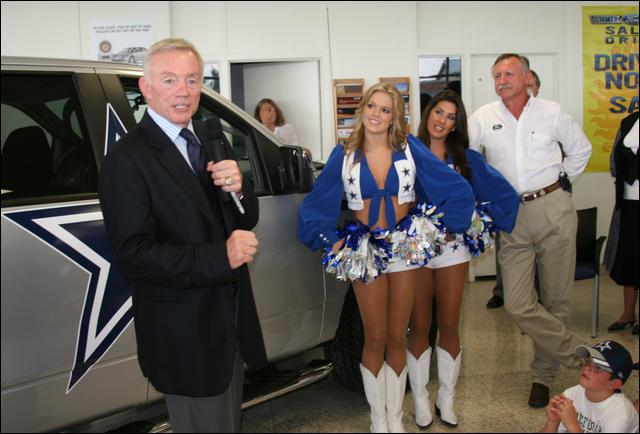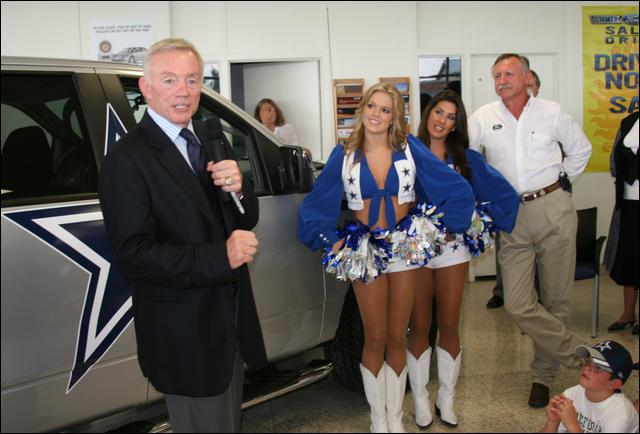 We're in the middle of Dallas week here in Philadelphia which is always one of the best weeks of the NFL season for Eagle fans. I've heard some people say the rivalry with Dallas has somewhat lost its luster in recent years. Some would even go as far as saying the New York football Giants are now public enemy number one in the eyes of Bird's fans. I have to say here in Philadelphia plenty of hate exists for both teams and their fan bases. At the end of the day no matter how lack luster the Dallas rivalry is compared to the one with New York, Dallas is still Dallas and it will always be a requirement to loath them.
Let's stop and think about this hate we have for the Cowboys. Why should a passionate anger for this Texas city only exist among Philadelphians? The New York Yankees always have been labeled as the Evil Empire but sports fans in general should be looking at the Dallas Cowboys when it comes to labeling the true evil empire in sports. Unless you're a cowboy fan you should hold a hate or at least a strong dislike for this organization no matter what team you cheer for.
Being a fan of a team is about showing loyalty through the good and the bad. Let's face it any Cowboy fan outside the Dallas area (and a lot of you exist right here in the Philly region) come from a long line of fans that show no loyalty. Many of you in fact have no relatives or family ties to the state of Texas yet you wear the Star proudly. What business do you have cheering for a team that's a plane ride away when you have a perfectly legitimate NFL franchise in your backyard? At the end of the day it's a lack of loyalty to your hometown squad and sports fans everywhere should resent the Dallas Cowboys for shattering the idea of having everyone in town cheer for the local team no matter what sport it is.
Back in the early 70s when times were tough for Eagle fans children jumped on board the Cowboy bandwagon and of course why not. It's human nature for people to have the desire to feel good about themselves and be part of something positive. Back then Dallas gave people that positive feeling when it came to sports and sense of being part of a winner no matter where you lived. They were Americas Team. They had a swagger about themselves. The Eagles on the other hand were the opposite of Dallas constantly losing and providing fans with nothing but anger and frustration. In today's world those initial Philadelphians that jumped ship to the dark side raised children to do the same when it came to cheering for a football team. The idea of being a football fan in the Delaware Valley and cheering for Dallas was reaffirmed in the 90s when Dallas captured three more Super Bowl titles. Children all over the area wore the star proudly and gave it to the loyal Eagle fans who cheered for the home town squad.
The Dallas Cowboys took loyalty of the home town team out of sports. When you go to your local watering hole on Sunday night to watch the 105th meeting between Dallas and Philadelphia you'll notice a group of people cheering for the team with the star on the helmet. Chances are that group of football fans in your bar grew up in the Delaware valley and have no family ties to the state of Texas yet they'll be cheering for the visiting team.
Just to clarify I'm not saying if you live in a town you should be cheering for the closest team to you. Let's face it with technology in today's world people now have the ability to closely follow a team from any city. If you're comfortable cheering for a team that's a plane ride away or you don't mind always seeing your team as the away team when they come to town so be it. But what I'm saying is whatever town you're from you should be cheering for the closest geographic team to your hometown unless you have family ties to another particular town outside of the one your grew up in.
The Dallas Cowboys made it acceptable for fans to cheer on teams from any city without having family ties or associations of any sort. The ability to make citizens of a town turn on each other on a Sunday afternoon as opposed to having everyone unite and be a part of one local fan base is as evil as it can get in sports. Whether you're an Eagle fan or not we as sports fan should all be united on one thing; the true evil empire of sports resides in Dallas Texas. If you're a fan of America's team than you can be proud knowing your franchise initiated the process of stripping hometown loyalty away from the American sports fan. So how bout them Cowboys.