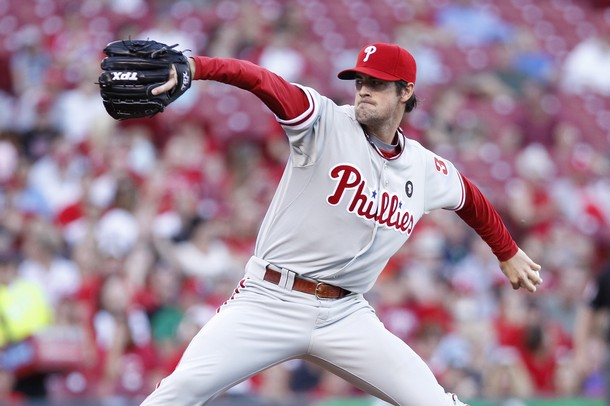 The lightning rod that is Cole Hamels. When it comes to Hamels, the former World Series MVP there is always a ton of opinions of him from his comment regarding wishing that the season was over during the World Series against the Yankees two years back. Insert foot into mouth.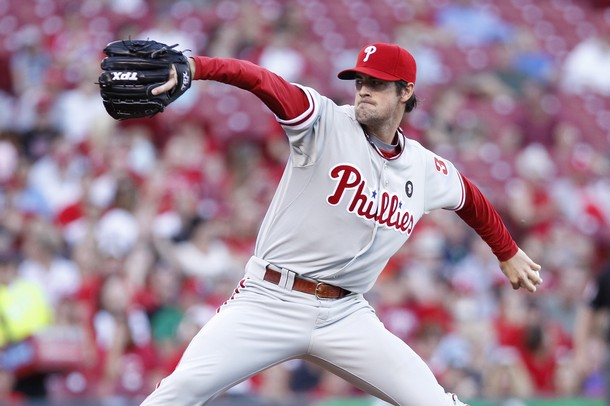 Booing him at his first home start this year. Even I thought that was a little harsh. I know that most likely he needs four days rest before he leaves his house.
On that fifth day though he is a flat-out stud. So Ruben my man, or RAJ as we like to call you in the Twitter world the time is now to pony up.
Cole is entering his final year of his contract extension 3 years $20 million he signed back in 2009. He will earn $9.5 million this year according to BaseballReferences.com. If he does not sign a contract extension, he will go to arbitration this year and he will a become free agent at season's end.
Arbitration can get ugly pretty quick. Teams try to pick out the players flaws so the player gets less money. Never a good thing. So I say about five years $80 to $90 million probably gets it done. That would be around $16 to $18 mill a year roughly. I went to Catholic schools my whole life so you might want to double check that.
Ruben you owe it to him. The city owes it to him. Before he came along, I never had the honor of witnessing a title in my life time. All
honesty he could have easily won 20 games this year, if he got any run support. We could be talking Cy Young this year for him. He still will likely finish in the top 5 anyway even with 14 wins this year.
Am I "man crushing" here? Nah. In the past 2 years his opponent batting average is actually better than Doc's and Lee's. Hitters against Cole batted .237 in 2010 and .214 in 2011. Lee .240 in 2010 and .229 in 2011. Doc .245 in 2010 and.239 in 2011. Before anyone tries to hunt me down he is not better than Doc. Nobody is. Just making a point.
Though I would take him over Lee. Just saying. Can we finally drop that he is not a "PHILLY" type of player. The dude pitched a half-season with a bad elbow (bone chips) and still threw 6 shut out innings in the post-season. Man, I am "man-crushing" here. Damn. He is only going to be 28 years old, as they say the "prime" years of his career at the start of the season.
He is only going to get better especially the way his cutter has developed. To go along with arguable the best change up in the majors with a good fastball that sits in the 92 to 95 mph range. This all makes to much sense to me. I don't know if that is a good thing. I did learn English in a trailor growing up. I was one of them "SPECIAL" kids.
Ruben the time has never been better to lock him up. As our good friend Andy Reid would say "times yours". Yes it is Ruben, Yes it is. Before I sign off though I would like to say I am sorry to Chase Utley. Chase my man, I promise I will never ever man crush on anybody else again just you.