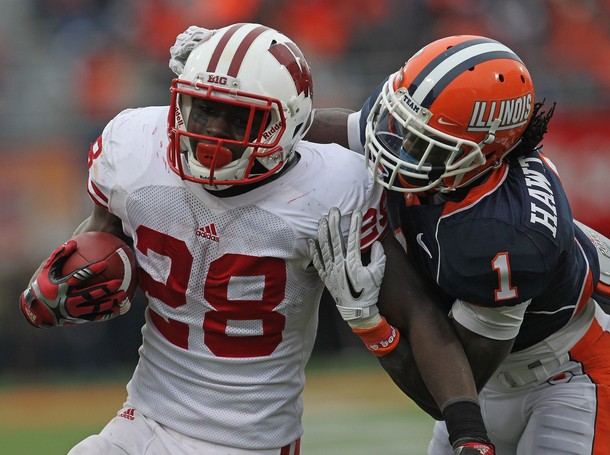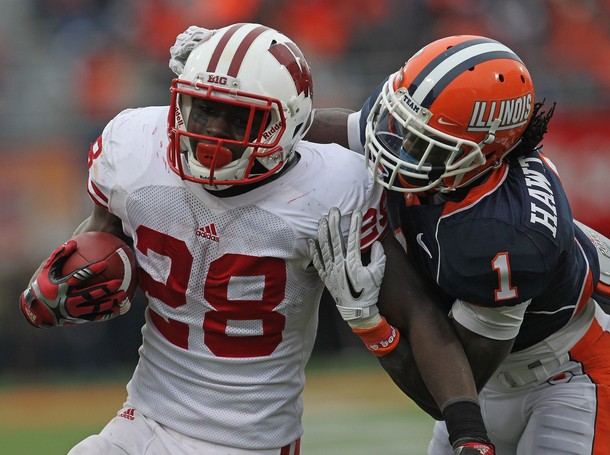 Who would have thought that this Penn State team would be playing for a spot in the first ever Big Ten championship game in the final week of the season?
With inconsistencies at quarterback, devastating injuries to players like Michael Mauti, and all the off-the-field drama surrounding the program, Penn State has weathered the storm and is just one win away from winning the Leaders division.
But winning this Saturday will be no easy task.
Standing in their way is a Wisconsin team that, after starting the season off 6-0, boasts a 9-2 (5-2) record and an offense that is led by former NC State quarterback Russell Wilson.
Yet, the one thing that stands between Penn State and a berth in the Big Ten conference title game is a 5'11", 210-pound running back named Montee Ball.
On the season, Ball has amassed 1,466 yards and a whopping 25 touchdowns. The Missouri native has added five more touchdowns and 233 yards on 16 receptions. In his Heisman-type season, Ball still has two, or even three more games with a win this weekend, to eclipse the 30 touchdown mark on the ground.
Simply put, Ball has been unstoppable this season and has gashed through the Big Ten defenses. He ripped through the stout Nebraska defense for 151 yards and a season-high four rushing touchdowns and he recently tore apart an Illinois defense that leads the Big Ten with 34 sacks, running for a career-high 224 yards on 38 carries.
Despite Penn State's dominance on defense this season, they have been vulnerable to the run. Nebraska's Rex Burkhead ripped off 121 yards and a touchdown on 25 carries and Alabama's Trent Richardson compiled 111 yards and two touchdowns.
Against mediocre to below average runners, Penn State has found success, but when they are countered by a talented, NFL-caliber halfback, Penn State has struggled to stop the run.
This is why this weekend's game has the making for a big day by Ball. And on top of that, Wisconsin also features another dynamic runner in James White. The sophomore has amassed 610 yards and six scores on 117 carries and 149 yards on 14 receptions.
The Nittany Lions have had a superb season and have overcome many obstacles. If there's a team out there that can stop Ball, it's Penn State. But with so much on the line in this weekend's game, the biggest stars are always counted on to perform in the clutch. That is why Penn State will see a heavy dosage of Ball throughout the game, which will make it very challenging for them to contain him all game.