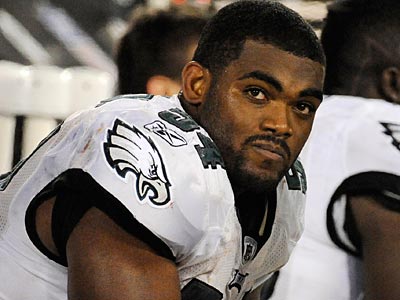 Eagles defensive end Brandon Graham could dress for the game on Sunday against the New York Jets because of the rib injury of Birds backup defensive end Darryl Tapp.  It will either be Graham or veteran defensive end Juqua Parker, who will get the chance to play.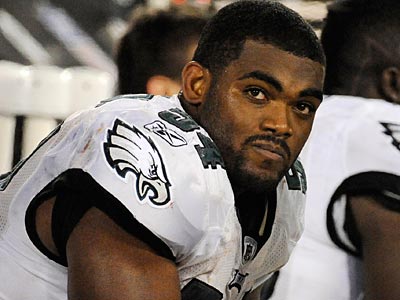 This isn't the type of situation which Graham is supposed to be in during the second season of his career, considering how the Eagles moved up to draft him with the 13th pick in the draft.
He has been chased off of Twitter.  Fans of the Birds haven't been happy with his production especially when you compare it to a defensive end who was selected in the same 2010 draft.  The Eagles fans let Graham know that they wish the team had Jason Pierre-Paul rather than him.
Graham was selected two picks ahead of Pierre-Paul, but he hasn't been able to shine the New York player's shoes when it comes to production.  Pierre-Paul is having a Pro Bowl season, while Graham stands on the Eagles sidelines during games in his jeans and a sweatshirt.  It doesn't take genius to see that so far the Birds made a mistake in taking Graham ahead of Pierre-Paul, so you can understand why Birds fans had no problem letting the defensive end know that they wish he was with the Giants and Pierre-Paul was with the Eagles.
"It's ridiculous, how bad the fans are, saying how they wish they had JPP," Graham said to reporters yesterday. "I understand, 'cause I haven't done anything. I got nothing to say. That's why I've been laying low, just can't wait to erupt."
If the Eagles are to win, everybody in the organization must be winning.  That includes the players, but it also includes the coaches and the front office.
It's obvious that the players and coaches haven't been performing well so far this season, but they haven't been the only ones who are losing.  Andy Reid and Howie Roseman's decision to draft Graham and leave Pierre-Paul on the board looks like a huge mistake.
Pierre-Paul is already one of the best all-around defensive ends in the NFL, right now.  He's a big monster while Graham is undersized.
Pierre-Paul is a playmaker even on special teams. Pierre-Paul locked up a win for the Giants over the Cowboys on Sunday night when he blocked a field goal attempt by Dallas.  If you ask the Eagles offensive line who is the best defensive end on the Giants, they take their time answering but always mention Pierre-Paul along with Osi Umenyiora and Justin Tuck.
That's quite a bit of respect for somebody in the their second-year when they're mentioned along with Pro Bowlers.
Graham has a lot of work to do and he knows it.
"I think about that every day, just for me . . . Once I start doing something, the fans are going to be back on it. I just really want to do it for me. I know what I can do. I know I can help this team. That's all I'm trying to do," Graham said. "I hope I at least get one shot, at least break the ice, get something going, make a play, just to make me feel good."