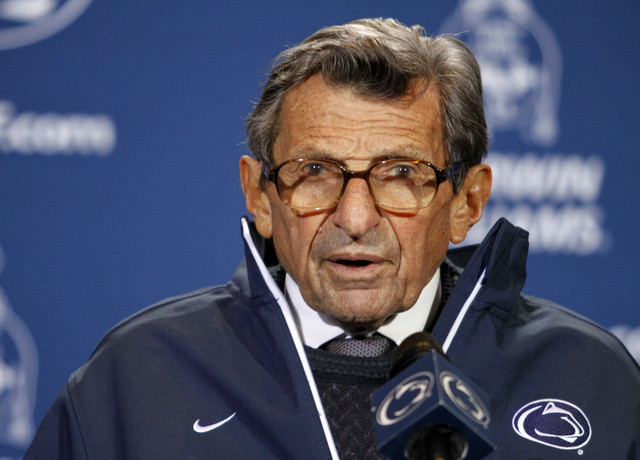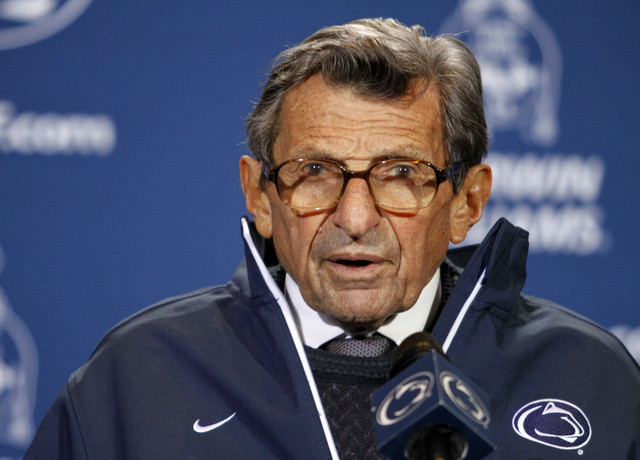 Was I surprised that Joe Paterno's death was published early? No, timeliness is a key element of journalism and unfortunately in this case, it overshadowed that of the truth.
The source of the tweet was from Penn State run newspaper "Onward State." The tweet pronounced Joe Paterno dead, but his last breathes were yet to be taken.
This now creates the controversy of how reliable are tweets?
Anybody can have a twitter account, once something is posted it is there forever and for everyone to see. "Onward State" made the mistake of believing an email hoax, but their premature tweet caused major news outlets to publish incorrect stories.
Onward State's editor, Devon Edwards' explanation of "I never, in a million years, would have thought that Onward State might be cited by the national media" cannot be an excuse. Every story written should be factual and proper as if it were being sent to the editor of the Journal.
Twitter is a great way to find out news fast, it is one of the soul resource of mlbtraderumors.com, which has broken many free agent moves in baseball this offseason. Twitter isn't a problem, it is a website for people to break stories, express themselves and even advertise their work, but twitter is only the starting point for a story's research.
It is a great place to find the lead to a story, but when using a tweet journalists need to fact check. Twitter is just another source, less reputable because it's 140 characters and doesn't require its writer to reveal sources, but non-the-less is just another basis. That means if you're using the tweet in your story you'd better make sure it is true.
ESPN analysts and General Managers have led us to believe that all we hear about sports on Twitter is true, but after this incident I feel as though writers will once again be grounded. Fact checking is one of the most important aspects of journalism because if your facts are wrong you lose credibility and who wants to read something by a source that can't be trusted.
I would like to see news sites begin to double check all twitter sources. If Barry Melrose has the latest on Bobby Ryan trade talks VIA twitter, give Barry a call and double check. Fact checking is a key part of the media because not only does the reporter or journalist lose integrity the whole news station does.
This sensitive issue of the death of college football's greatest coach was handled embarrassingly by not only the student run paper but by national outlets listing the paper as their main source. Nobody from People, US Today or the Times thought it'd be a good idea to double check with maybe Paterno's son who has recently shed his fear of the camera and begun giving interviews?
All the outlets who published the story hours before the legend actually died lost their authority and should be mortified that they forgot about the first two things you learn as a journalist, TELL THE TRUTH and CHECK YOUR FACTS.