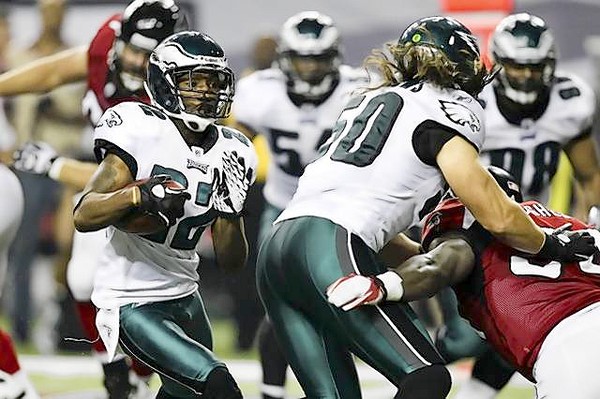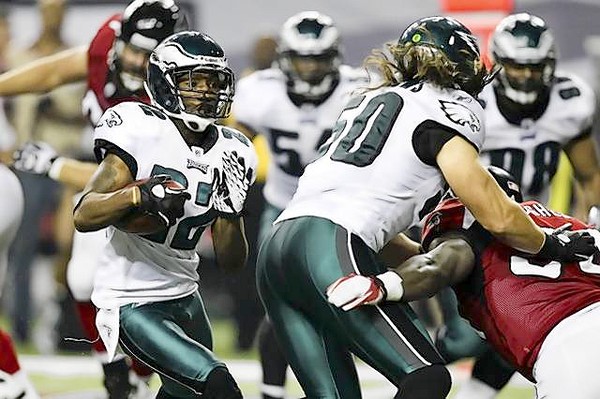 The Philadelphia Eagles have added even more room to their salary cap number for 2012 after the restructuring of standout defensive linemen Cullen Jenkins' contract.  The Eagles are currently around $23 million below the salary cap limit, which in and of itself should allow them to make another "splash" in free agency.
In addition, if they cut cornerback Asante Samuel, as most expect they will, they could add approximately $9.5 million of cap room, giving them $32.5 million to play with in 2012.
Trading Samuel, who is 31 years of age and has a hefty contract isn't going to be easy, which is why the team may have to end up simply releasing him.  It's going to be interesting to see if the Eagles brass decides to go "fantasy football style" again this offseason, or if they look for more depth in free agency as opposed to a few big named additions.
The club is sure to look to the offensive side of the ball with some of their cap dollars, as the DeSean Jackson situation remains unresolved, even though the Eagles are expected to franchise him for approximately $9.4 million in 2012.  What happens after they franchise him is anyone's guess, but according to General Manager Howie Roseman, he wants to continue to see Jackson in a Philadelphia uniform.
However, I anticipate Jackson being traded and the Eagles pursuing someone like Marques Colston to fill the void left by DeSean's departure at wide receiver.  They also need to decide what they are going to do about locking up Pro Bowl running back LeSean McCoy long term (which SHOULD be a no-brainer).
As I mentioned in a previous article, rumors have been swirling regarding the Eagles possible addition of linebacker Stephen Tulloch, who, in reality fits the depth category as well as the big name category.  Tulloch is player that could make an immediate impact on an Eagles defense that has been struggling for years to solidify the linebacker position.
Curtis Lofton is arguably the best middle linebacker available, but I think Tulloch's history in the wide 9 scheme makes him a better option for an Eagles team that needs immediate help at the position.  While Brian Rolle seems to have the weakside linebacker spot locked up, the other two spots are up in the air.
With the scouting combine taking place this week and the draft soon to follow, there's a good possibility we will soon get a better idea of how things are going to play out with the 2012 Eagles roster.