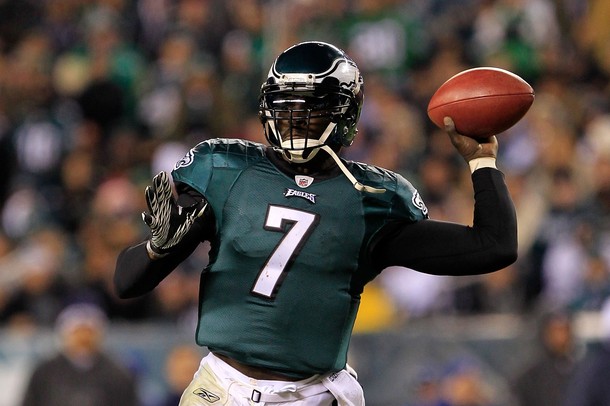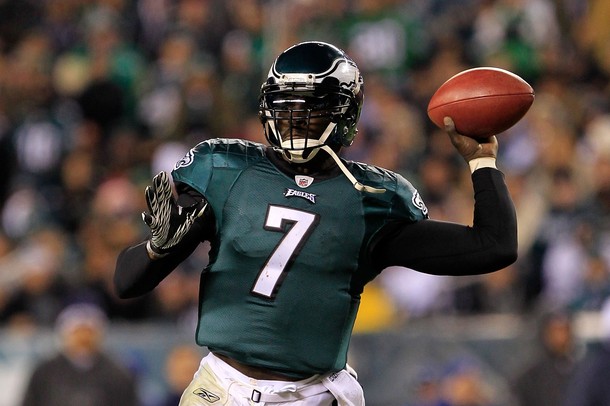 Eagles quarterback Michael Vick didn't seem to be bothered by the bounty system which the New Orleans Saints were involved in during the last three years.  If anything Vick seemed to telling the NFL that he doesn't want them to stop it.
"It's a part of the game now", Vick told 3News in Virginia. "To sit here and try to make light of the situation whether it was right or wrong, I won't try to justify that. I just think, what a team does is there own personal business, that goes on in-house. I don't think it's anything personal towards certain players".
"It's a compliment if anything, they don't want you out there, you're too good, if you stay out there they're going to beat you. And I think for the most part it never really happens. You put a bounty on a player, you may hit him once or twice, he'll bounce back up and nine times out of ten he'll finish the game. Because the things that I seen that happened to Brett Favre, if (Brett) Favre was able to get up, he'll finish the game and I think for the most part he did. So, I won't touch on it, but, don't take the fun out of the game".
"I've been told plenty of times that there's been bounties out on me. I won't say what teams because it's not important and there will be probably 13 bounties out on me out of the 16 games that we play this year, so, it's all fun. It's all a part of the game and I just have to dodge those guys and make them play harder".