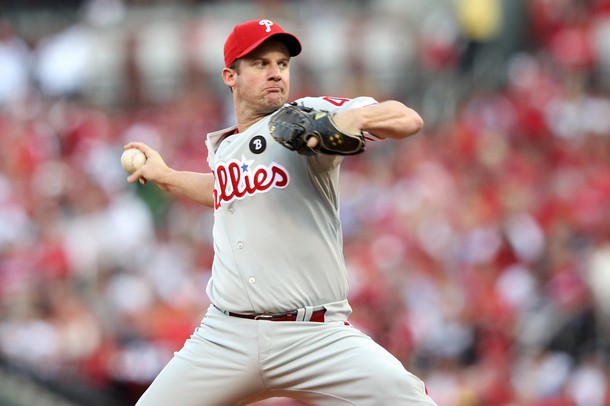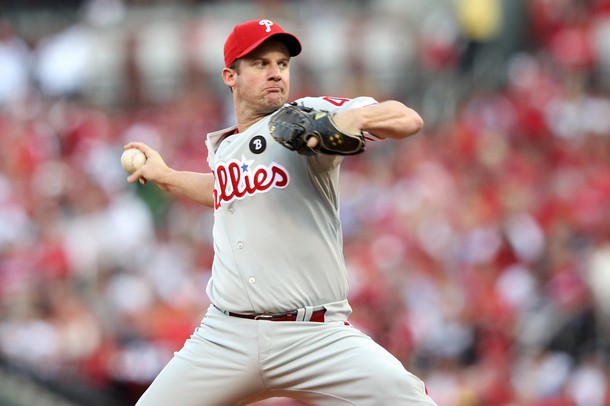 After Roy Halladay was sidelined with a shoulder injury, people began speculating whether the Phillies would consider reacquiring Roy Oswalt. When choosing to hang up his cleats for a short leave last offseason, the righty hurler made it very clear he intended on making a comeback.
He denied an offer from the Detroit Tigers to add depth to one of the league's most young and promising rotations, but insisted he'd be back. His leave ended earlier than many expected.
Instead of following the path of Pedro Martinez and Roger Clemens, the three time all-star is returning sooner than July, which was the speculated timetable during the winter. Oswalt had been in contact with the Red Sox, Phillies, Orioles and Dodgers before the Rangers inked him to a deal.
Texas was the first team to offer the 34-year-old a contract and Bob Garber's client graciously accepted the $5-million offer to suit up with the best team in the American League. Oswalt will be expected to replace an injured Naftali Feliz in a rotation that never ceases to amaze.
The Rangers lead the majors in both runs scored and earned run average, which makes for a great clubhouse and a great opportunity for a seasoned veteran to jump into.
The quick acting Rangers locked up the groundball pitcher, who despite criticism had a 3.69 ERA averaging six strikeouts per game in 23 starts last season. Although his fastball's velocity has dropped, the Wizard of Os now has to rely on his command to get batters out.
The Rangers were in a similar situation to the Phillies, but acted quicker than Amaro's squad and that was unfortunate for Philadelphia. Last season marked the first year in his career that he had a losing record, but that can't be held against him. In his 23 starts, the Phillies only averaged 4 runs per game leaving the right hander to do most of the work himself.
The Phillies didn't make much of an attempt to keep the hurler in Philly, but now that he has signed for fairly cheap with the Rangers that seems like a mistake. Timing killed the Phillies in this situation because should Halladay have hit the disabled list only a week earlier, the Phils could have had a legitimate shot at signing Oswalt.
His fastball is going to be clocked in the low 90s, but as long as he keeps batters putting the ball on the ground he will be successful. Expect him to fit in perfectly with strutting Rangers and don't expect his ERA to fly any higher than it did last season.
Oswalt's tank isn't empty yet and he is going to bring veteran leadership to the Rangers' locker room, something the Phillies' tends to be lacking as of late.