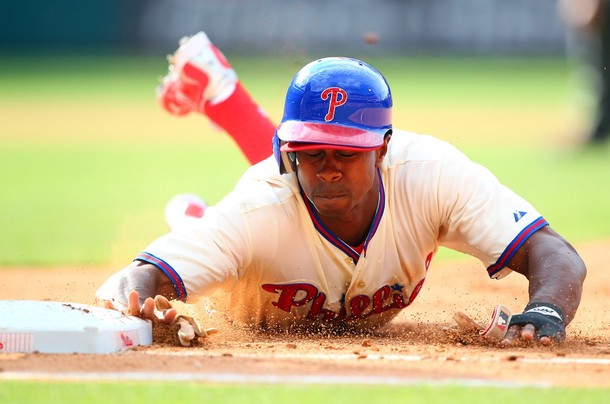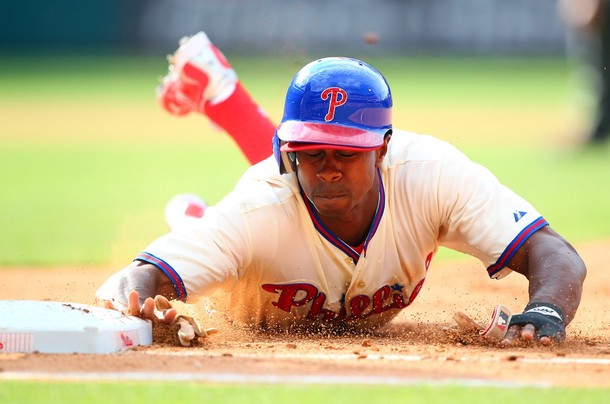 The Phillies dropped their second straight game on Sunday, falling the Miami Marlins 5-1. The Marlins jumped out to an early lead, and were never seriously challenged, as the Philadelphia bats took the day off, scoring just one run on six hits. The loss drops to the Phillies to 28-27, and 3.5 games out of first place.
Joe Blanton turned another mediocre performance, allowing five runs in six innings.
To his credit, Blanton performed decently through the first six innings (though he allowed a homerun to Miami pitcher Carlos Zambrano), but his wheels completely fell off when Charlie Manuel tried to get him through the seventh inning.
Blanton allowed a walk and two singles to load the bases before giving up a two-run double to Jose Reyes. The righthander was mercifully lifted from the game after that, but the damage had been done.
The Phillies managed just six base hits on the day, and three of them came off of the bat of Juan Pierre.
Pierre hit his fifth double of the season, and drove in the only Philadelphia run of the game.
The offense went just 1-10 with runners in scoring position.
Manuel made a curious decision to bat Hector Luna fourth today. The career minor-leaguer has been productive in spurts for the Phillies this year, but shouldn't be counted upon to bat that highly in the order. He finished the game 0-3 with a walk.
Luna was in the fourth spot because Carlos Ruiz was given the day off. The offense really struggles without the presence of Ruiz and .371 batting average.
Freddy Galvis has cooled off from his hot stretch of play in May. He went 0-4, the fifth time he has gone hitless in the last eight games.