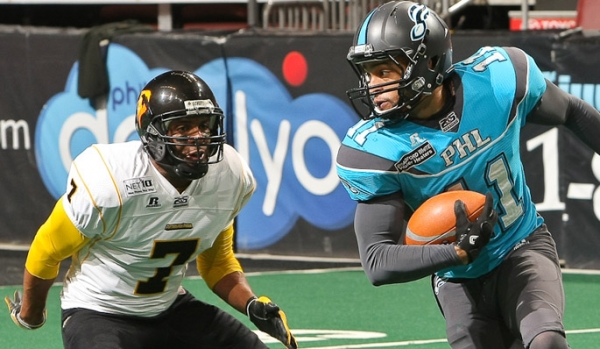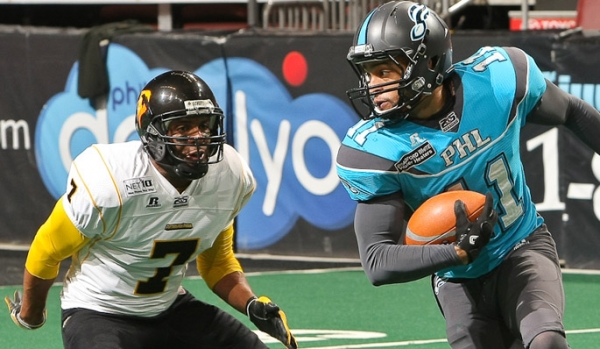 Philadelphia Soul wide receiver Anthony "Tiger" Jones has become the latest AFL player to have his dream come true. Jones will join the Philadelphia Eagles at training camp at the end of the month to try and secure a spot on the 53-man roster.
The former Louisville Cardinal is an AFL star; last season he was the AFL Receiver of the Year and this year he is leading the league in receiving yards with over 2,000. Although Jones is excited about an opportunity with the Eagles, he has mixed emotions about leaving the Philadelphia Soul. With a league-best 14-3 record, the Soul were primed to make a championship run.
"When you put in this much work, spend three to four months with these guys and set goals for the team, it's hard not to see it through to the finish line," Jones said. "It's definitely bittersweet, but you can't pass up an opportunity like this. They don't come around like this every day, especially in the Arena league. A lot of NFL guys look at us like we can't make the transition. For them to give me a shot says something."
With the top three receiver spots already secured by DeSean Jackson, Jeremy Maclin, and Jason Avant, the 30 year-old wideout will have to compete with Riley Cooper, Chad Hall, Marvin McNutt, and Damaris Johnson for a roster spot. Since the Eagles normally keep six receivers on the roster, Jones will have to outwork two of the four players in order to make the team.
Although some would say the odds are against him, I'm cheering for Tiger Jones to turn heads at training camp and make the team. I mean Kurt Warner went from a quarterback for the Iowa Barnstormers to a Super Bowl MVP. Who doesn't enjoy cheering for the underdog?