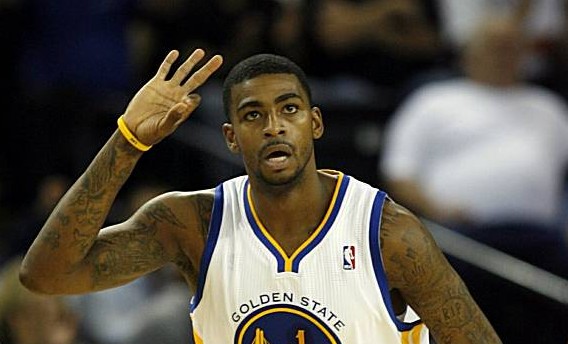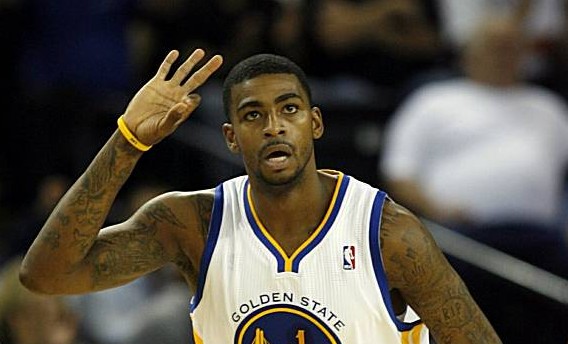 The Philadelphia 76ers continued their busy off-season with another move on Monday, completing a trade with the Golden State Warriors to acquire swingman Dorell Wright. In exchange for the former first-round draft pick of the Miami Heat, the Sixers gave up the rights to a player currently playing in Europe (reportedly Edin Bavcic, who the team acquired from Toronto back in 2006).
Wright fell out of favor in Golden State after having a career-best season in 2010-11. During that season, he averaged 16.4 points a game, along with five rebounds and three assists. He's a fan of three point shots, and attempted over 500 of them two years ago.
The trade for Wright is a little curious, because it gives the Sixers yet another speedy, athletic player that can play either the shooting guard or small forward position. They now have six potential small forwards with Andre Iguodala, Evan Turner, Nick Young, Thaddeus Young, rookie first-round pick Maurice Harkless, and now Wright.
It's difficult to imagine Doug Collins finding enough playing time to spread between all of six of these players. Each of them are very talented, and will command certain amounts of minutes. The addition of Wright to an already crowded position makes me wonder how much more likely it is that the team could trade one of these players to help another area of the team (namely the power forward and center positions).
Lou Williams Signs With Atlanta
Lou Williams has officially become an ex-Sixer, agreeing to terms on a contract with the Atlanta Hawks on Monday. An Atlanta native, Williams will get the opportunity to play in his hometown, and help fill the scoring void in Atlanta left by Joe Johnson, who was recently traded to the Brooklyn Nets.