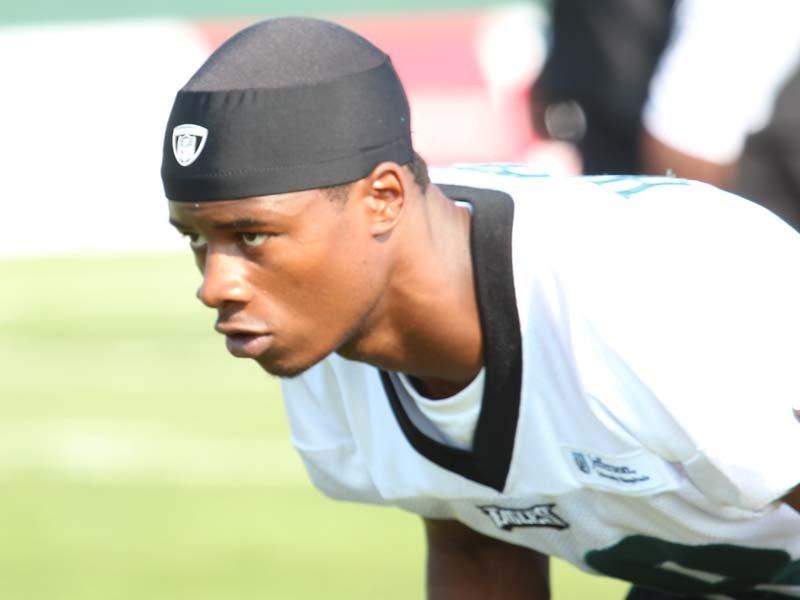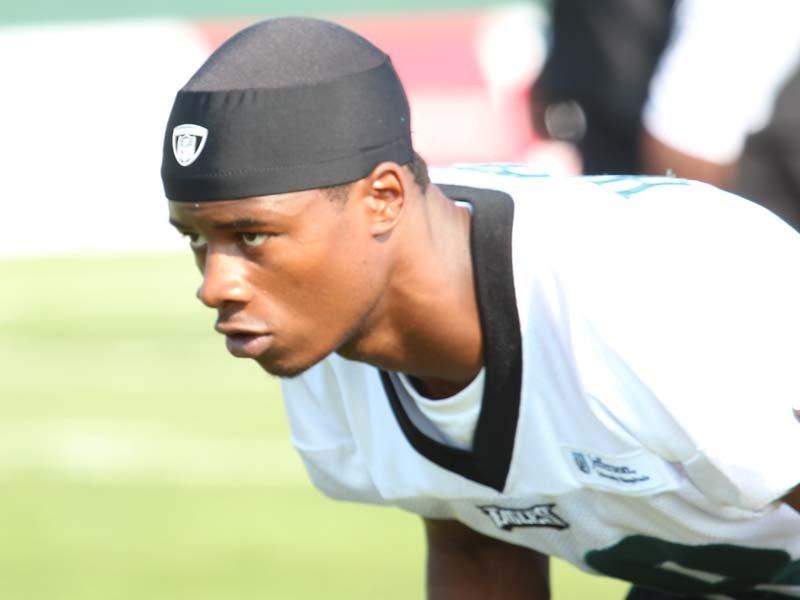 For the third year in a row, the Eagles plan on reducing DeSean Jackson's involvement in returning punts.  Jackson was a Pro Bowl returner during after the third season of his career, but the Birds feel they have drafted and signed enough players with return ability so that Jackson won't be needed as a returner.
"There's some wear and tear on a guy his size," said special teams coach Bobby April. "Just the amount of running he does. Most of his routes, he's not running the three-step hitch. He's stretching the field. We've got a lot invested in keeping his legs replenished."
"We definitely want to increase the offense's probability, with field position, to score and the return game can do that.  I mean, it's a quick kill. It can do it to the opponent like that. We do have DeSean Jackson, who can do that. He's been slowly sort of weaned off as much responsibility, and I think that will continue. That will be coach (Reid's) call. But we think we've got some guys that have done it and can do it well."
Right now the number one candidate to replace Jackson is a surprise.  It's not fourth round pick Brandon Boykin, but free agent Cliff Harris.  So far he's been the star of the training camp with his play at the cornerback position.  Harris has been breaking up passes, making interceptions and showing everybody why he was an All-American during his college career at Oregon.  April has been raving about his return ability.
"He's phenomenal," April said describing Harris. "He's very much like DeSean. He reminds me of DeSean when I watched
DeSean at Cal. Really, really explosive. Once they get going, they can pull away."
The other candidate to return kickoffs and punts for the Birds is Boykin.  He lit things up in college for Georgia and hopes to the same thing for Birds this season.
"Boykin primarily was a kick returner, that's where he really had the big numbers, the big career, at Georgia," said April. "He has done punt returns and when he's done them, he's been really explosive. We want to make sure for him and for us … that he feels really comfortable, that he demonstrates that he's confident in catching and returning the punts. He should, but we want to ensure that. And if he does, he should be a heck of a punt returner. He can do both."
One the challenges April and his special teams staff will have is evaluating the return men despite not getting the chance to see many of them perform in live action.  They'll have to be able to evaluate their return talent during practice.
"It's tough," said April. "It's really hard. You know, we chart everything they do. We chart every time we do a catching drill, (statistical analysis Coordinator) Mike Frazier's got about eight categories – judgment, body position, bobble, everything. So, we get a pretty good evaluation of the catch. We don't get an evaluation of what they're like under fire. All we can do is sort of go on what they've done in the past in that regard.
"Then, in preseason, it's tough to get an evaluation. If you'd like to see four guys, I mean the other team may only punt four times, two of them might be a touchback, one of them might be a fair catch. One guy may get a chance to return one time. It's a tough evaluation. It takes a lot of good judgment to decide who that guy's going to be because that's a big deal."