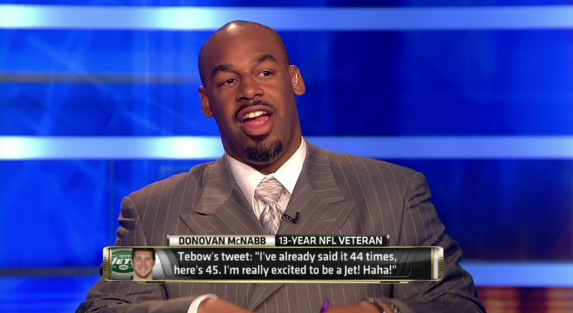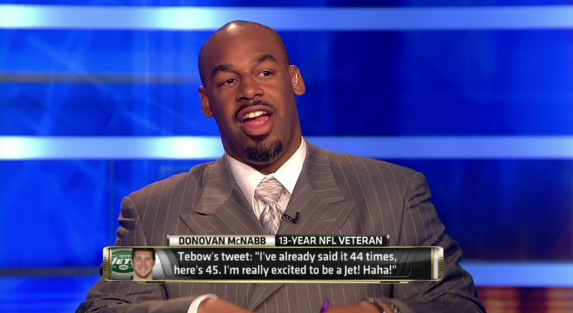 It looks like Donovan McNabb is close to signing a deal with the NFL Network to do a couple of cable shows this season.  Liz Mullen of the Sports Business Journal says the former Eagles signal caller will soon be part of the network.
McNabb had been hoping to sign a contract with a NFL team and get the chance to play another year, but obviously he didn't get the interest he had wanted.
Former Eagles quarterback Mike Kafka worked out for the New England Patriots today, according to Jason LaConfora.  He still has practice squad eligibility, so he could wind up on the Patriots' practice squad or the practice squad of another team. You never know what will happen after you've been released in the NFL, so this opportunity could be a good thing for Kafka.
Yesterday, rookie nickel back Brandon Boykin told me he got a call the other day from Joselio Hanson, whom he beat out for the Birds nickel position.  Hanson was one of the first to tell Boykin that he was going to be the team's top slot corner.
It was a nice jester by Hanson, who called Boykin to congratulate him and wish him the best of luck.
I know Boykin has to be feeling good for Hanson today because the veteran has signed a one-year deal with the Oakland Raiders.