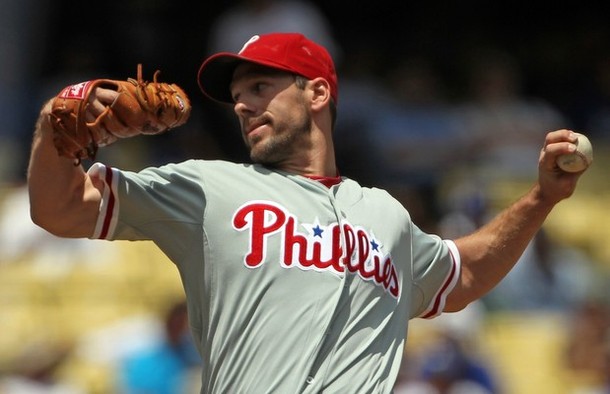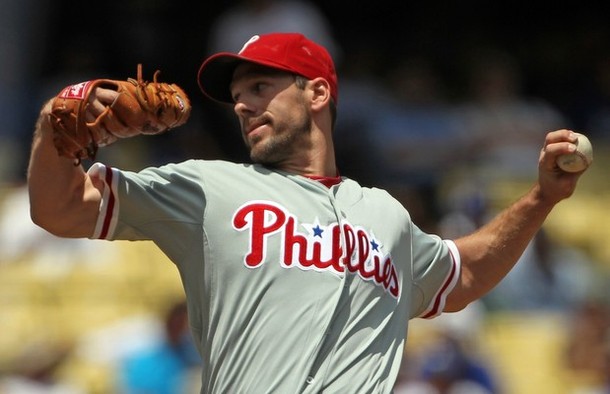 2012 Expectations
Coming off of a season in which he finished the year with a 17-8 record, a 2.40 ERA, and six shutouts, the Phillies had high very high expectations for Cliff Lee.
As a member of the vaunted starting rotation, Lee was being counted on to be one of three guys that the Phils could count on to go out every fifth day and shut an opponent down. Many put the lefthander down for a 20-win season, and expected him to be in the running for the National League Cy Young Award once again.
2012 Performance
Lee had one of the most bizarre seasons of any player on the roster.
The ace came out of the gates strong, with an ERA of 2.82 after his first seven starts of the season. Lee also turned in a special performance against the San Francisco Giants in which he fired 10 scoreless innings only to get a no decision. After that incredible effort, the former Cy Young Award winner would spend a brief stint on the disabled list before going into a decline.
Wins were nearly impossible to come by for Lee in 2012 no matter how well he pitched. The run support was rarely there for the All-Star, and he didn't earn his first win of the year until July 4th.
Although his teammates had a big role in his lack of success, Lee can't be excused for letting the mental fatigue get to him and impact his play. He had a wretched month in June. He went 0-3 with an ERA of 6.12 in five starts. He was one of the guys that the Phillies needed to step up and be an anchor while they waited for their injured stars to return, and he mentally checked out for about a month.
After that mid-summer lull, the starter slowly began to pick himself back up before recapturing his dominant form at the end of the year, just in time to aid the Phillies in their last desperate attempt to make the playoffs in the 11th hour of the regular season. Lee picked up all six of his wins after July 1st, and finished the year on a roll with a 3-1 record and a 1.04 ERA in September.
For the year, Lee's final record was 6-9, and he carried a more than respectable ERA of 3.16, rivaling the ERA of fellow starter Cole Hamels.
2013 Outlook
I don't believe there's any reason to doubt that Cliff Lee won't be able to put together a superb season in 2013.
Although 2012 wasn't his best season, people shouldn't forget what this guy is capable of when he's at his best, and Lee still has a ton of great baseball left in him. Ignoring his win-loss record, his numbers for the season are actually pretty darn good.
Some have floated around the idea that the Phillies should try to trade Lee to free up some money on the payroll, but I believe that would be a flat out mistake.
Lee is a very important part of this rotation, especially with the questions surrounding the health of Roy Halladay. How could the Phillies justify trading Lee without another legitimate, dependable ace on the roster to help support Cole Hamels? This team's best chance to return to the playoffs will be with a rotation that is built around Hamels and Lee, and to deal him away now would be an admission that the team believes the window of opportunity has closed.
I expect Cliff Lee to come back with a chip on his shoulder in 2013, and prove that he's still one of the game's elite.