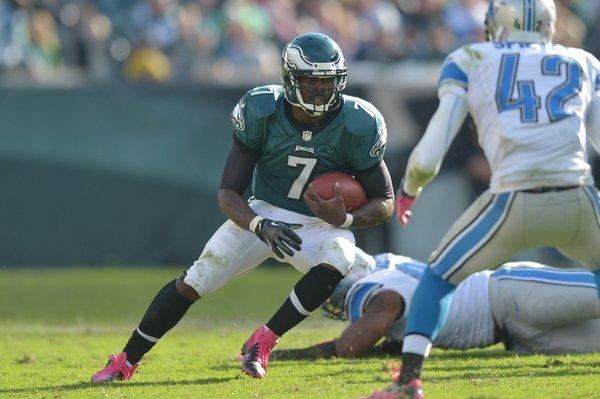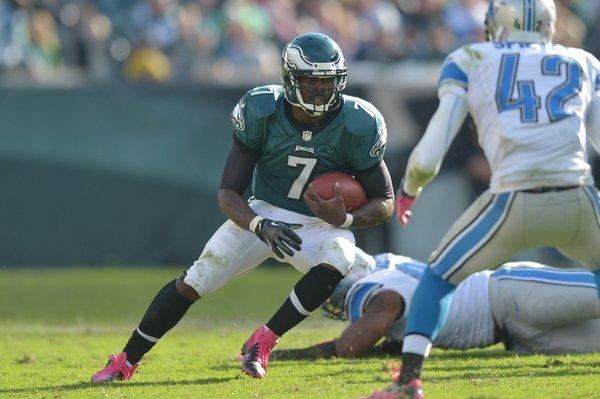 Andy Reid admitted to making a mistake in moving offensive line coach Juan Castillo to the defensive coordinator's position.  He was able to admit that mistake and he fired Castillo not because he was doing a bad job, but because he had an experienced and prepared coach in Todd Bowles ready to take over.
That's not the case at the team's quarterback position, so Reid doesn't have another option right now at the quarterback position.  Michael Vick is the team's quarterback, but if this team were to lose their next couple of games, that could change.  If the team were to drop to a 3-5 record and Reid were to see any chances of making the playoffs slipping our of reach, he might be much m0re willing to go with his wild card and take a chance on rookie Nick Foles.
Vick tried to show his self confidence yesterday when asked whether he had wondered whether he would continue to be the team's starting quarterback after the bye.
"it was never a time when I didn't know whether I was going to be the starter or not", Vick responded. "Quite frankly, I know what I can do when I'm out there and I know what has to happen when I'm out there on the football field. That's just my approach now, to go out there and get the job done, we'll see what happens."
Vick remains the Birds starting quarterback not so much because of the way he's played, but because they don't have anybody behind him with the experience and ability to give them a better chance to win right now.  He's got to step his game up and that means eliminating the turnovers which includes the interceptions and the fumbles.