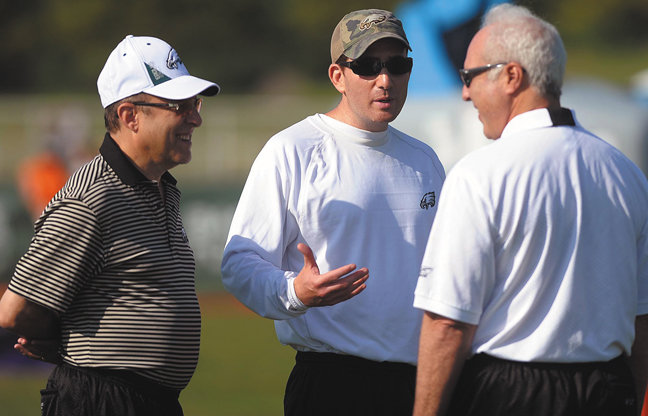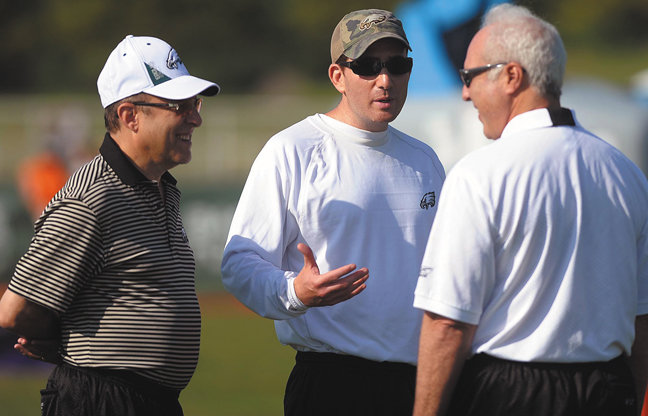 Reuben Frank of CSNPhilly.com wrote an interesting article about Jeffrey Lurie accusing former Eagles President and current Cleveland Browns President Joe Banner of putting out bad information about current Eagles GM Howie Roseman.
Jason La Canfora of CBSSports.com wrote an article earlier this week citing anonymous sources who accused Roseman of being "drunk with power" in his position with the Birds.  The article charged that Roseman was the reason that the Birds couldn't find a head coach.
Lurie believes La Canfora got his anonymous quotes from Banner.
Frank said he believes Banner is still bitter because Roseman won a power battle that led to Banner ouster from the organization. Remember that Roseman was brought into the organization and taught the NFL business by Banner.
One thing that comes out very clearly is that the news conference about Banner leaving the organization on his own wasn't based on truth.  He was shown the door.  If he left on his own, then why would he be bitter.
I'm surprised Joe was able to sit there through the entire news conference without getting up and throwing his chair.
I'll bet you that Banner would give his right arm to see the Browns have more success than the Eagles.