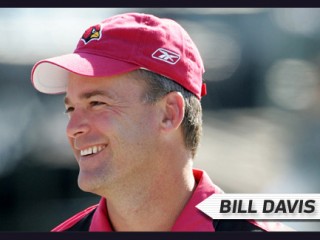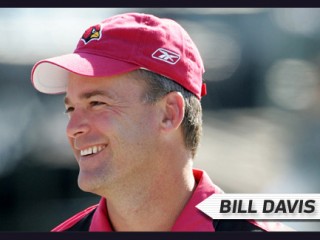 According to CSN's Geoff Mosher, Chip Kelly has decided to hire veteran defensive coach Billy Davis as his defensive coordinator.  Davis has coached for quite a few teams in the league and was recently a linebackers coach for the Cleveland Browns.  The hiring of Davis just about confirms the Eagles will be switching to a 3-4 defense.
I have learned from a NFL source that a number of coaches have turned down the opportunity.  The Birds could have hired Davis a week or two ago if they were so impressed with him.  Instead they waited until the Super Bowl was concluded and then they hired Davis.  Or to put it more accurately, they settled for Davis.
This definitely wasn't a decision which is going to impress the Eagles fan base because Davis doesn't have an impressive resume.  Now the Eagles have both offensive and defensive coordinators who were coaching the Cleveland Browns a year ago, Pat Shurmur and Billy Davis.
Davis has coached for the Browns twice, the Panthers, the Packers, the Falcons, the Giants, the 49ers, and the Cardinals. He's obviously in the coaching fraternity, but I don't see anything on his resume that shows he's worthy of getting this job.
The long-time NFL coach has been a defensive coordinator for two organizations, the 49ers in 20005-2006 and the Cardinals in 2009-2010 and each time he did it without distinction.   He has never coached a defense which has finished in the top ten in the league in yards given up or number of points surrendered.