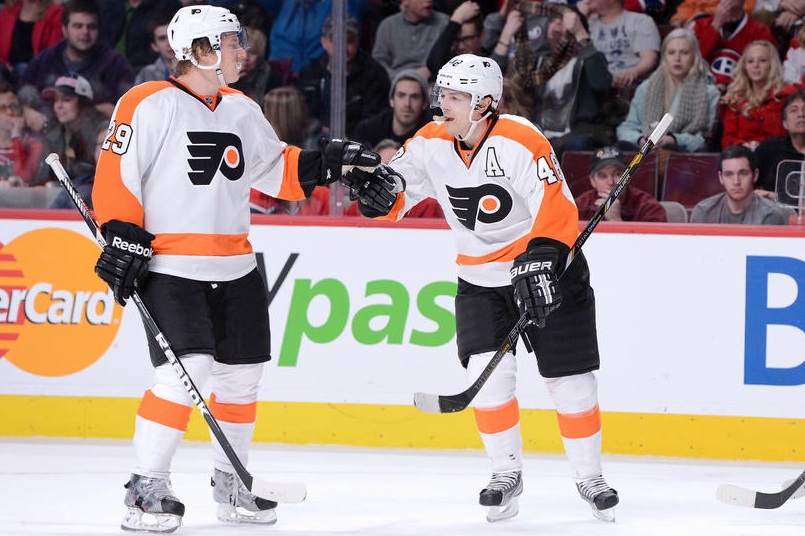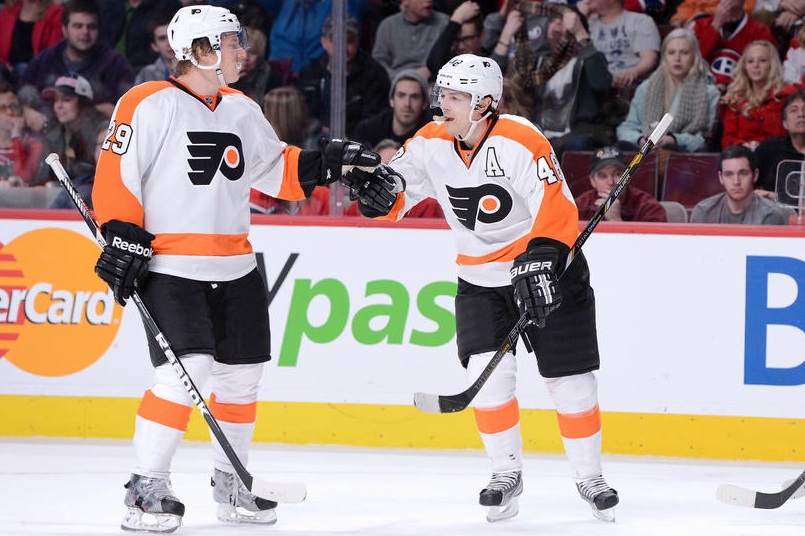 With a 6-9-1 record, the Philadelphia Flyers are not that far out of playoff contention in the shortened NHL season that it's time to "panic."
Following ugly losses against New Jersey and Montreal, though, there are clearly fundamental issues with the club that need to be addressed if they are going to remain a serious contender both this season and beyond.
From a personnel perspective, the team is in desperate need of a quality puck-moving defenseman. In August, I placed a lot of expectations on defenseman Andrej Meszaros to replace the production and minutes provided by former Flyer Matt Carle after he signed with the Tampa Bay Lightning.
The jury is still out on whether "Mez" can fill the void simply because he hasn't been able to stay healthy. He has begun skating this week while recuperating from a shoulder injury, but he is still likely a few weeks away from returning to action.
Meanwhile, head coach Peter Laviolette has had to lean more heavily on defensemen Braydon Coburn and Bruno Gervais to provide offense, a task that neither player is best suited for.
The trickle-down effect is that the offense is sporadic without the puck support and the team as a whole is struggling to follow Laviolette's system as designed.
This has now led to vague character issues being thrown around by both Claude Giroux and Danny Briere.
"We were not competing. We're not winning battles. We're just going through the motions. We're a young team that can skate, have a strong stick, we should be winning more battles than this. It's just frustrating to see. I know I have to be better, but on a team there's twenty guys, and we need everybody to show up." – Giroux

"With all the scorers we have on this team, it's tough to understand at this point. There's a lot of frustration, a lot of guys squeezing their sticks right now." – Briere
Briere is caught in a no-win situation at the moment. At 35, the number of opportunities he has left to compete for the Stanley Cup are dwindling down. The Flyers aren't necessarily in need of a complete "rebuild," but they still look like a team in transition until the defensive needs are addressed.
In 2010, the Flyers asked forward Simon Gagne to waive his no-move-clause in order to move his contract and become cap compliant. The fan favorite winger reluctantly agreed, but only to be moved to a team he felt would be invested in him long-term.
It didn't work out for him in Tampa Bay, but he had better success last season with the Los Angeles Kings.
The Flyers aren't in as serious of a bind with the salary cap next season as they were in 2010, so there is no urgency to shed salary. For Briere's sake, though, it may soon be time for the organization to ask him if he'd like to be traded to a serious contender.
Briere would be a very attractive piece to a team in need of additional offense, veteran leadership and an ideal contract for teams at the salary cap floor. Briere carries a $6.5 million cap hit, but is only due $5 million between the next two seasons (the last years of his eight-year deal with Philadelphia).
If he remains in Philadelphia, he is going to continue to bounce around the line-up as Laviolette and general manager Paul Holmgren figure out what to do with their glut of centermen.
This isn't to suggest that the Flyers should trade Briere. He is one of the most outspoken and respected voices in the locker room and is a proven playoff performer.
It's just a question of whether or not Briere thinks the team can turn it around quickly enough or if it's time to part ways.
The trade deadline is April 3rd, and the Flyers will have just twelve games after to finish the 2013 NHL season. The playoff picture should be much clearer by then, and whether or not the Flyers are realistically in it.