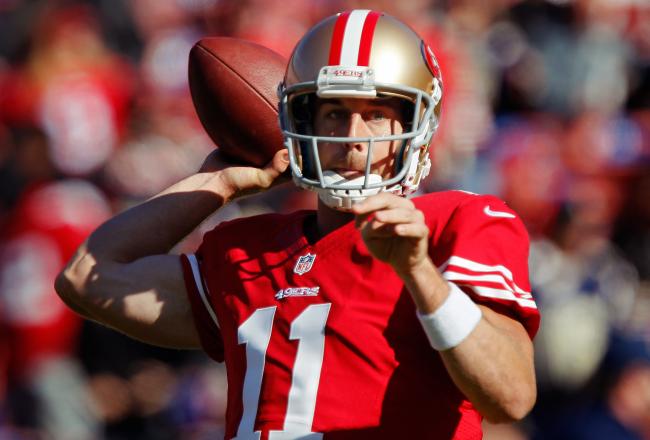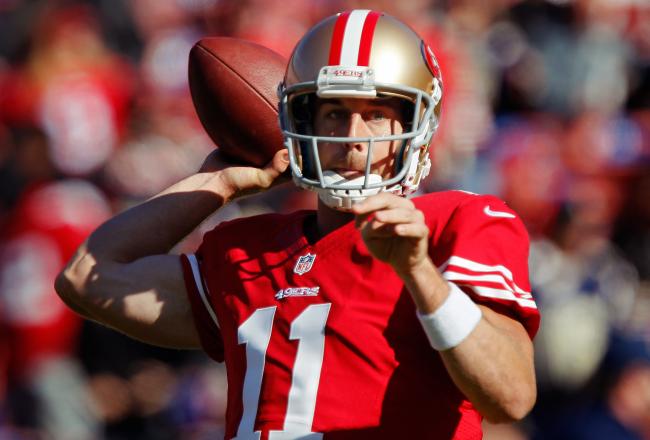 There are a number of reports circulating today about the trade of Alex Smith from the 49ers to either an unknown team or the Kansas City Chiefs.  Doug Farrar of Yahoo Sports reports that the deal is all but done.
Jason LaCanfora of CBSSports.com reports that the Niners are going to trade Smith, but he doesn't know the name of their trading partner.
Ian Rappaport of NFL.com reports that the deal isn't done, but the teams are laying the ground work for it.
If and when the Chiefs acquire Smith, it would probably eliminate them from pursuing Eagles quarterback Nick Foles.   There's no question that Andy Reid feels he needs a starting quarterback, who isn't on his roster.
If a deal indeed gets done between the Niners and Chiefs it makes plenty of sense.  We have learned since Reid left the Eagles that he had tried to sign Smith when he became a free agent during the 2012 off season.   So, it's not a surprise that he would be trying to acquire the Niners backup signal caller since the Chiefs don't have a decent quarterback on the roster.
Smith is a very good athlete, who took the Niners to the NFC Championship game of a couple seasons ago.  Last year Smith had a quarterback rating over 100 when he got hurt and lost his starting job to Colin Kaepernick.