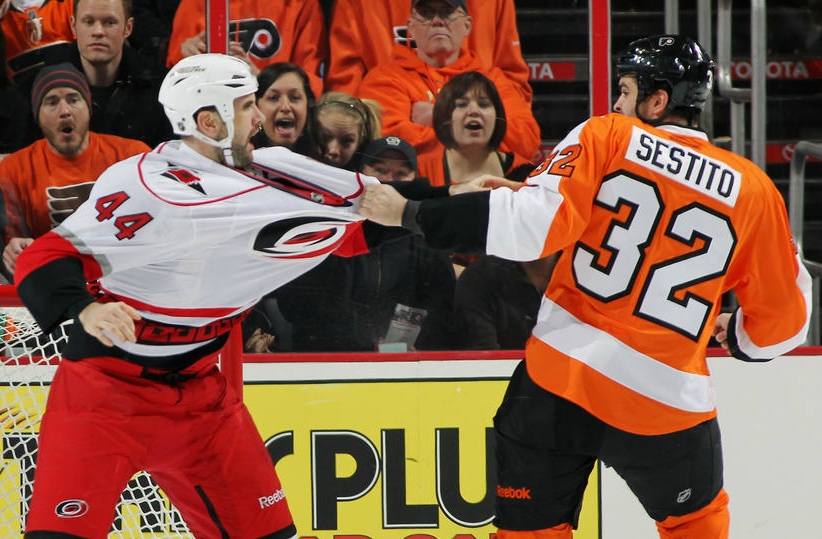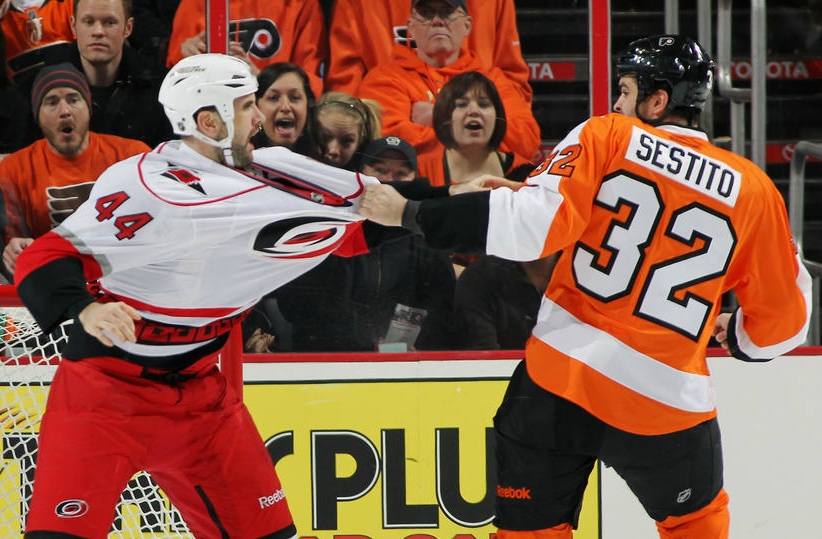 The Philadelphia Flyers placed goaltender Michael Leighton and forward Tom Sestito on waivers on Thursday.
Leighton has cleared, and will be sent down to the Adirondack Phantoms. Sestito, on the other hand, will be headed to Vancouver.
The Canucks placed an enforcer of their own on waivers on Wednesday. Both the Edmonton Oilers and the Washington Capitals placed waiver claims on that individual – Aaron Volpatti- with the Caps eventually receiving the forward. The Volpatti claim may have been a response to Harry Zolnierczyk's late (but legal) hit on forward Matthew Perreault.
Many had suspected Sestito would not clear waivers, due to the Oilers' interest in beefing up their bottom six. The Flyers likely knew as well, expecting to free up a contract spot in case of emergency at the loss of a player who did not have coach Peter Laviolette's confidence.
Sestito scored two goals in seven games played this season- both against the Tampa Bay Lightning. Since being acquired nearly two years ago to the date from Columbus, Sestito made just 14 appearances with the Flyers.