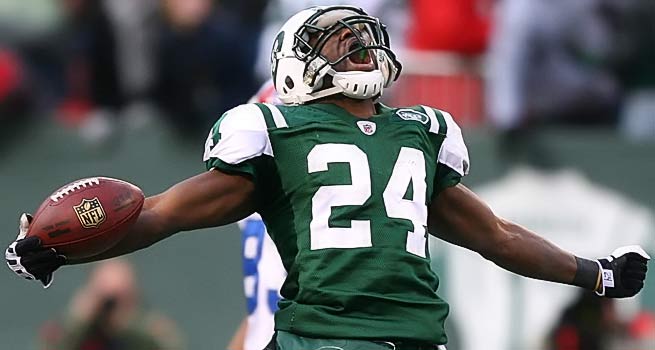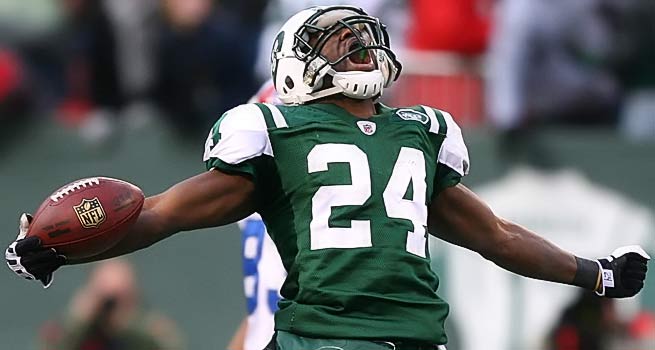 There's no way in the world the Eagles should be pursuing the Jets Superstar cornerback Darrelle Revis.  Yes, he has been the best cornerback in the league for a while, in fact he's been the best player in the National Football League for a number of years.  Who else could blanket the best wide receivers in the league game after game without any help.
He's shown that when healthy he can erase the league's very best, plus he's able to play up in the receiver's face or off of him and get the same results.  He's a very good tackler and has no problem mixing it up with anyone.
Still right now, it makes no sense at all for the Birds to pursue him because of his knee injury and his contract situation.  Revis' season ended a year ago with knee surgery.  I think he will recover from it and he thinks he will recover from it, but he has just started to run on a treadmill.  Nobody knows for sure that he will return as the same Revis.
Will he be just as good when he returns to action?  You can't answer that right now, so there's no way the Eagles can make that move.
Acquiring him now could have the Eagles in another Andrew Bynum-type situation.  If Bynum was healthy, we all would applaud the Sixers trade, but the fact that he hasn't played yet, makes the Philadelphia basketball franchise look foolish.
It would make no sense at all for the Birds to give up a low first round draft pick or the fourth pick in the second round for a guy who you're not sure is able to play the way he did previously.
If he's healthy, he would be worth a mid-first round value for some teams, who think they are a player or two away from winning it all.
As for his contract, he will be a free agent after the 2013 season.  If the Eagles acquire Revis right now, he will play here for a year then he'll be a free agent.  It would make no sense at all, to give up a first round pick or a high second round pick for Revis and have him play here for only one season.