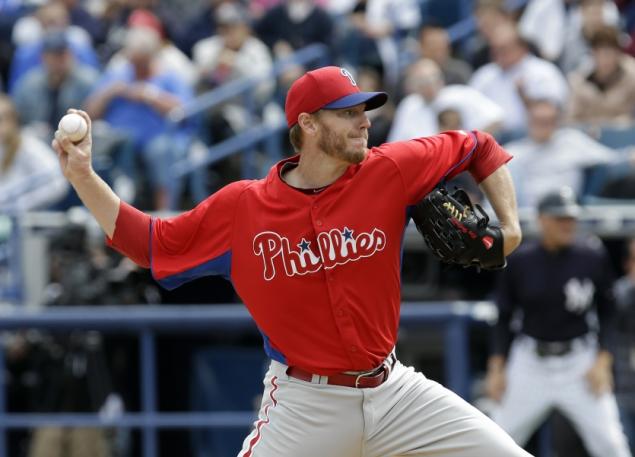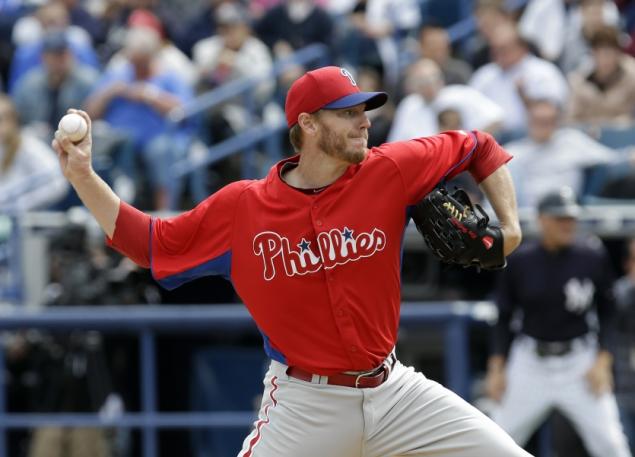 With the start of the season less than a week away, Roy Halladay struggled through another outing down in Florida. They just took him out of the game with the Phils trailing 2-0.
Yes, his day is through for the Phils down in Clearwater, Florida.  He threw a total of 96 pitches and he went 4 1/3 innings against the Toronto Blue Jays.  He gave up eight hits, walked two and struck out six, while allowing two runs.
Despite the poor performance, I thought he pitched better today than he did in the last outing against the minor leaguers, but he still has a long way to go before he can be counted on to do much.
He can't get by throwing pitches up in the strike zone because he doesn't throw hard enough any more and his pitches don't move enough.  His pitch location isn't where it needs to be.   He continues to lose batters after getting ahead in the count.
I think he would be fortunate to win 12 games or even 10.  He's going to need run support every time he pitches because he's not a dominating pitcher any more.
Tell me how many games you think Halladay is going to win and why.