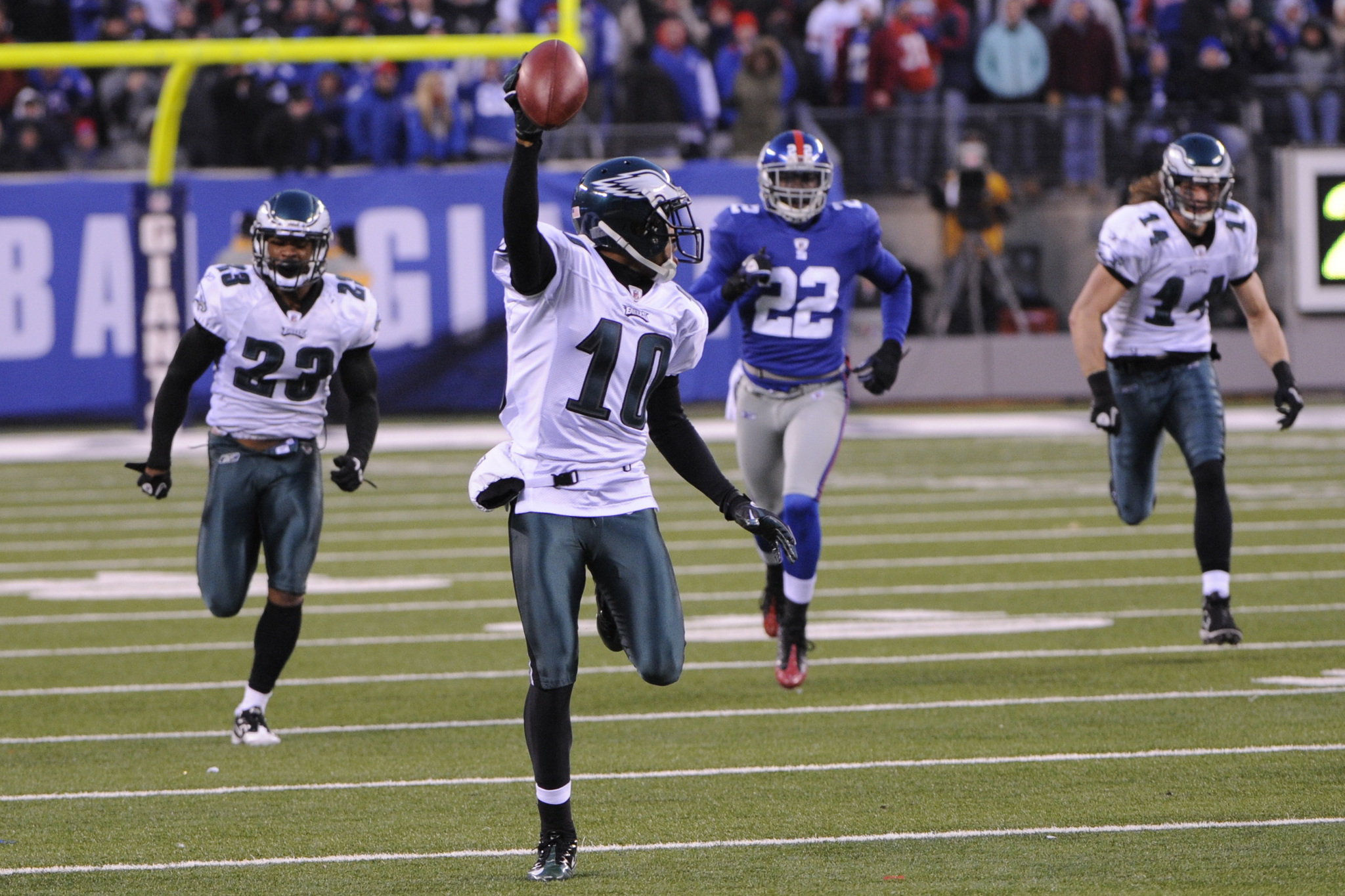 Amazingly Eagles former Pro Bowl punt returner DeSean Jackson's game ending punt return in 2010 against the New York Giants was voted "The Greatest Play In NFL History" on NFL.com.   The play capped off a 20 point comeback by the Birds to beat the Giants in front of the fans in North Jersey.
"I am very honored and blessed at the same time," Jackson said to NFL Total Access. "That play was hands down the best of my career so far."
I'm sure the selection of the punt return doesn't please Giants head coach Tom Coughlin.  He lost it after the punt return and went off on New York punter Matt Dodge, who foolishly kicked the ball to Jackson.  The coach had to know critics were going to blast him for letting Dodge kick the ball any where near Jackson.
"I thought the ball was going to be kicked out of the stadium," Jackson said. "Tom Coughlin, I didn't think would let the punter kick it inbounds. Once it got to my hands, I tend to say I fumbled on purpose, from there I picked the ball up,  I went to the right a few steps then I saw the gap. It was crazy."
Personally, I was surprised that the play won the award.  I think the fact that it occurred recently had a lot to do with it winning the contest.[media id=303 width=400 height=300]