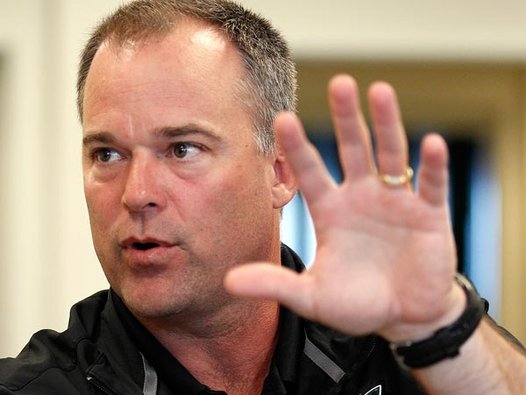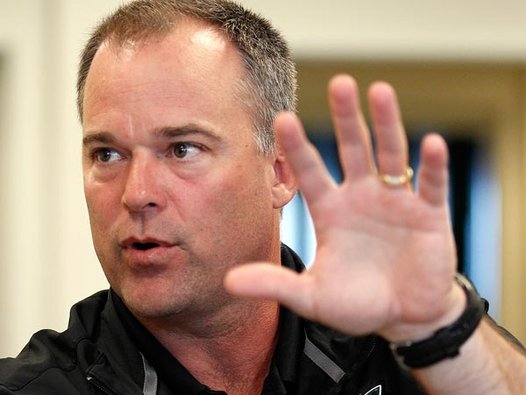 Eagles defensive coordinator Billy Davis is a student of the game and it's why he studied the defenses of former Eagles defensive coordinator, Jim Johnson.
"Now he had some great dynamic pressures, and I've studied a lot of them," Davis said today at the NovaCare Complex. "They were out-of-the-box thinking. But when you really break him down, it was more guys up in the A-gaps with the illusion of pressure than actual [sending] more than four rushers.
"There were times that he brought more. …But he did a great job of keeping offenses off-balance through both pressure, illusion of pressure and non-pressure. And you need all elements to attack an offense because there's some times you pressure some of the stuff Coach [Kelly] does, you're going to get eaten alive."
Johnson kept offenses guessing and off balance, which is what Davis wants to do.  The Eagles defensive coordinator has been showing both three and four man lines just like most of the defensive coordinators in the NFL.  They give the offense as many looks as possible because that eats up their preparation time during the week.  Defensive coaches try to give as many looks as they can without getting so complicated that they put their own players in a position where they can't avoid making mistakes.
"Multiple is the best way", Davis said yesterday to a group of local media members.  And I know you guys are tired of that answer. I know you want to hear one or the other something. What we're doing here is we're taking that Wide-9 4-3, and we're moving in the direction of the 3-4. But where we stop is yet to be determined by the players we have."
Davis is not talking about going to the Wide 9 as his main defense, he's talking about playing it on passing downs.  He will be using 3-4 personnel in what have been known as 4-3 alignments.  3-4 personnel means your outside pass rushers will be standing up and more capable of either rushing the passer or dropping into coverage.
On third downs, Davis and the Eagles will be showing all types of  different looks.  You have more liberty on pass downs as compared to run downs.
I'm interested to see which players Davis tailors his defense to accommodate.  If they want to let Trent Cole be their pass rushing right outside linebacker, they can make that happen by not asking him to drop in coverage very much.  They could ask one of the safeties to help him when he has to cover a receiver.  It will probably come down to how well he rushes the quarterback.
Brandon Graham is backing up at the outside linebacker position.  If he rushes the passer better than Cole during training camp and the early preseason, it could get the veteran outside linebacker/defensive end traded.