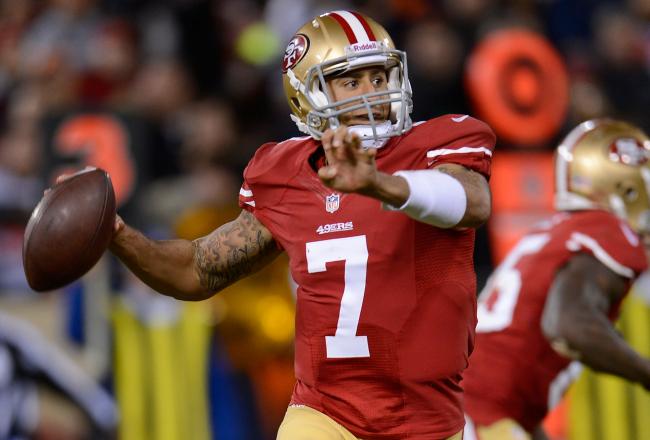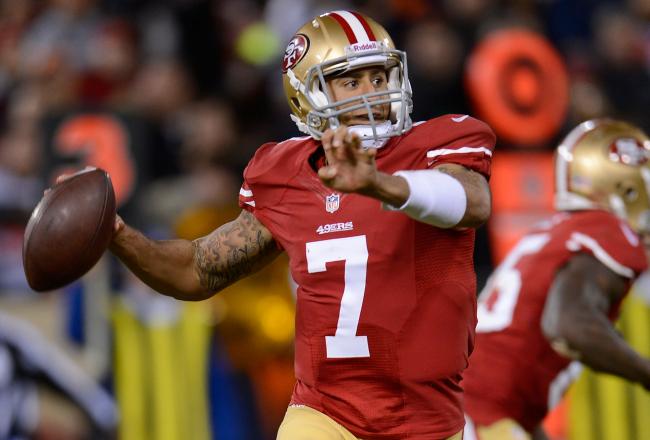 The NFC West will feature one of the most anticipated division battles in the league, as a couple of young teams that play a similar brand of football will go head-to-head for the crown. The San Francisco 49ers and Seattle Seahawks will duke it out for control over the division. Both teams have exciting young quarterbacks and also sport two of the strongest defenses in the league. The Arizona Cardinals and St. Louis Rams aren't exactly pushovers either, but both teams are a couple of notches below the top of division.
Arizona Cardinals
New head coach Bruce Arians looks to inject a new energy into the desert, taking over for Ken Wisenhunt. Arians played a huge role in the turnaround of the Indianapolis Colts last season, and he's already made a great deal of changes to a roster that won just five games last year.
Arians did away with last year's quarterbacks Kevin Kolb and John Skelton, and traded for Carson Palmer. Does Palmer have anything positive left to offer the Cardinals at this point in his career? I think so. Palmer couldn't do anything to improve the situation in Oakland, but he was truly in a terrible situation. The former Bengal is still capable of taking a team on a successful drive, and he'll be able to bring a deep vertical attack that was sorely missed last year.
Larry Fitzgerald will benefit greatly from Palmer's presence after suffering through one of the worst seasons of his career, putting up just 798 yards and four touchdowns. Last year's first-round pick Michael Floyd will also get a better opportunity to show what he can do with a legitimate NFL starter throwing to him.
Arians will also try to improve what was one of the league's worst rushing attacks with the addition of running back Rashard Mendenhall. Mendenhall had worn out his welcome in Pittsburgh, but he'll have a chance to shine again as a featured back.
The Cardinals also tried to improve one of the league's worst offensive lines by drafting Jonathan Cooper in the first round. The team hopes his presence along with the return of a healthy Levi Brown will be able to make a difference on a line that couldn't block anyone in 2012.
Arizona lost a key figure on defense with the departure of safety Adrian Wilson. Wilson was a five-time Pro Bowler, and his leadership will be greatly missed. The team also lost Kerry Rhodes, their other starting safety. Patrick Peterson remains one of the top young corners in the league, but teams aren't going to throw his direction often, and will instead attack the various holes in the rest of the secondary.
The defensive line is a still a strength for this defense with Darnell Dockett and Calais Campbell up front.
The Cardinals have a lot of holes, and this isn't a situation that will be a quick fix. The additions of guys like Palmer and Mendenhall will certainly help the offense return to a respectable level, but both players represent more of a stopgap solution than a long-term answer. The losses on the defensive side of the ball are going to sting as well. The Cardinals won't be a total embarrassment this year, but they're also nothing more than a mediocre team.
Projected Finish: 6-10, 4th Place
St. Louis Rams
Jeff Fisher did a nice job in his first year with the Rams. Fisher gave the team a backbone, and taught them how to fight and get the most out of their limited talent, squeezing seven wins out of a weak roster in 2012. The team was never in the playoff picture, but they had some real bright moments, including forcing the 49ers into two tough overtime battles.
Sam Bradford hasn't done anything to prove he was worth the number one overall pick in the 2010 draft. Last year was his best season in the league, finishing with 3,702 yards with 21 touchdowns and 13 interceptions, but he just doesn't seem to have the "it" factor that a guy like Andrew Luck brings to the table for the Colts. To be fair, Bradford has played with poor receivers throughout his career. Danny Amendola had been his only effective target, and he couldn't even be counted on to stay healthy.
Amendola departed for New England in the off-season, and the team spent their first-round pick on electrifying wideout Tavon Austin, who they'll be counting on to add an explosive element that the receiver position has lacked since the days of Torry Holt and Issac Bruce.
The Rams also found Bradford some better protection, signing four-time Pro Bowler Jake Long away from the Dolphins in free agency.
The bad news is that Bradford will no longer be able to lean on the services of Stephen Jackson, who is now in Atlanta. The Rams will try to replace Jackson with the likes of Isiah Pead and Daryl Richardson, who both have a lot to prove.
The Rams defense has really come together under Fisher. Defensive ends Chris Long and Robert Quinn have formed an excellent pass rushing tandem, combining for 22 sacks last season. Linebackers James Laurinaitis and Jo-Lonn Dubar each recorded over 150 tackles, and will be joined by this year's first-round pick Alec Ogletree who brings another tough physical presence. In the secondary, Cortland Finnegan provided toughness and leadership, while second-round pick Janoris Jenkins showed great playmaking ability as a rookie with four interceptions.
There's a lot to like about this Rams team. They're young, they're tough, and they're well coached. Even last season they proved that they can hang in there with the better teams in the league, giving the 49ers a couple of tough battles. In order to take the next step, the team must develop offensively. Is Tavon Austin the difference maker that they need? I don't think so. Personally, I'm not a fan of the small, speedy receiver. I think a guy like Austin can be a great complimentary player, but not a true number-one. That being said, the arrow is pointing up for this team, but a tough schedule and a tough division is going to keep this team from entering the playoff picture for at least another year.
Projected Finish: 7-9, 3rd Place
Seattle Seahawks
One of the surprise teams last year, the Seahawks will try to build upon what they accomplished in the 2012 season.
Russell Wilson believes that he can get better in his second season. Wilson threw for over 3,000 yards and 26 touchdowns, and also gave the team a running threat, but he needs to improve on his defensive recognition and play-calling at the line of scrimmage.
Wilson was supposed to have a much more dynamic threat at the receiver position after the team traded for Percy Harvin, but the team just learned that Harvin's hip will require surgery and cause him to miss the majority of the season. Wilson's chemistry will need to improve with incumbent wideouts Sidney Rice and Golden Tate.
Wilson still has Marshawn Lynch to help share the offensive load. Lynch is one of the few true workhorse running backs in the league, coming off of a season in which he rushed for 1,590 yards and 11 touchdowns.
The greatest strength of the Seahawks is their defense. Every unit of this defense has great talent.
The defensive line has plenty of pass rushers, including Cliff Avril, Bruce Irvin, and Chris Clemons. Avril had 9.5 sacks last year with the Lions, Irvin led all rookies with eight, and Clemons had 11.5 before going down with an ACL injury. The linebackers are led by Bobby Wagner, who finished second in the voting for defensive rookie of the year.
The Seattle secondary may be the best in football. Richard Sherman and Earl Thomas are both All-Pro talents, and Brandon Browner and Kam Chancellor are also capable of making the Pro Bowl. Sherman was among the league leaders with eight interceptions.
The Seahawks are going to face some stiff challenges this year, with five games against 2012 playoff teams. If Russell Wilson can repeat his performance from a year ago and not take a step back, then this team shouldn't have any problems returning to the playoffs as a Wild Card.
Projected Finish: 10-6, 2nd Place
San Francisco 49ers
Jim Harbaugh has accomplished great things in first two years with the 49ers. Harbaugh has put together a 27-9-1 record, and taken the team to an NFC Championship Game and a Super Bowl, while building a dominant defense and an exciting young offense.
Colin Kaepernick took the league by storm after taking over for Alex Smith midway through the 2012 season. Kaepernick can do it all, he can pass, he can run, and he's got the physical frame required to endure a pounding from NFL defenses.
Kaepernick also has all of the supporting cast he needs to succeed. He's got an elite offensive line, that has been built with three first-round picks (Joe Staley, Mike Iupati, Anthony Davis). He's got a 1,000 yard rusher in Frank Gore. He's got a number-one receiver in Michael Crabtree. He's got an elite tight end in Vernon Davis. And they added to their receiving depth, acquiring Anquan Boldin from the Ravens. Boldin gives the team a solid veteran presence who can be counted on to make a tough catch.
Defensively, the 49ers are led by their explosive linebacking corp. Patrick Willis is the heart and soul of the team, and he's got the help of tacking machine NaVorro Bowman (181 tackles) and pass rushing specialist Aldon Smith (19.5 sacks).
The secondary could give the team some problems. Dashon Goldson left via free agency, leaving the team without one of their best defenders. The Niners hope that first-round pick Eric Reid will able to step in and help fill the void. They also added Nnamdi Asomugha to provide depth and competition to the cornerback position. Asomugha is coming off of two terrible years with the Eagles, and is eager to prove that he still has some good football left in him.
The 49ers are one of the teams that I see as a true Super Bowl contender. When I look at the state of their offense, this group is just going to be tough to stop. Between the rising star of Kaepernick, the elite offensive line, and the quality of depth at the skill positions, that offense is stacked, capable of scoring with the best teams in the league. The defense has some questions in the secondary, but overall they're still as solid as they come. A lot of teams that lose the Super Bowl tend to suffer that dreaded Super Bowl hangover, but I don't see it with this group. This is a hungry team that hasn't won it all yet, and they want desperately to get over the hump. They may very well do that in 2013.
Projected Finish: 12-4, 1st Place