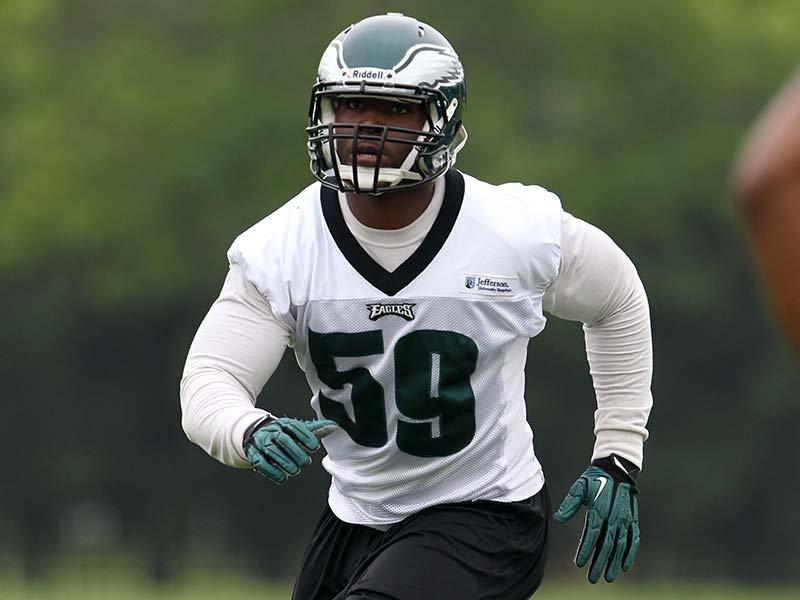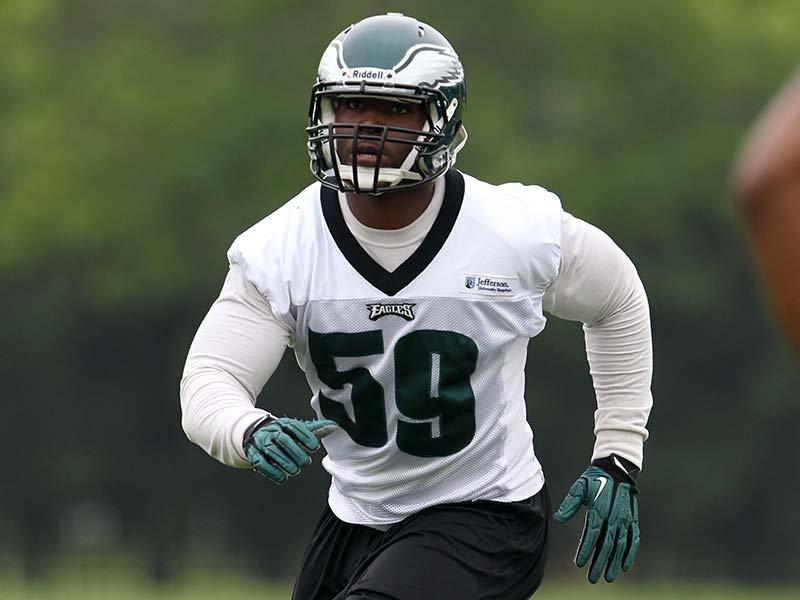 Quarterbacks
The quarterback competition is over, and Michael Vick knows that he has the job locked up. How will Vick respond? Vick stated this week that he believes the pressure and intensity of the competition helped bring out the best in him and made him work harder than he had in recent years. Will his focus hold up as well as it did in the first two games? We'll get a good long look at Vick for at least the first two quarters, his longest action by far of the preseason.
We're not going to see a lot from the backups this week. Nick Foles will get some time in the second half, and Matt Barkley will have an opportunity towards the end of the game, but this is the week for the starters to really shine. We'll see plenty of Foles and Barkley next week against the Jets.
Running Backs
Chris Polk is pretty far ahead of Matthew Tucker for the final running back position, but he could really cement his roster spot with another quality performance. There's nothing to stop the Eagles from adding another running back from outside of the organization, so Polk can't comfortable even though he's done well so far.
Speaking of Matthew Tucker, can the rookie show anything to make the Eagles think about keeping four running backs?
Wide Receivers/Tight Ends
I'd like to see Brent Celek have a nice game this week. Celek has been up-and-down so far. He's dropped some passes, and hasn't made a lot of plays. It's gotten to the point where some have even questioned how much of a lock he is to make this roster. We need to see something encouraging from Celek against Jacksonville.
James Casey hasn't done much in the preseason either. I'd just like to get a look or two at him as a receiver before the regular season starts. Perhaps with the starters playing into the second half, he'll get that chance.
Russell Shepard seems like the only guy who still has a chance to make this roster. He's looked good on special teams, but he hasn't shown much as a receiver. It'd be nice to see a flash or two this week.
Offensive Line
Jason Peters appears ready to take his first game action since the 2011 season. How long will the Eagles play the former Pro Bowler, and how will he look? Will he be rusty, or will he flash some of his old form? Peters is certainly a key to this season. The offensive line has looked pretty good without him so far, but now we'll get our first look at this group playing together.
I really wonder whether or not Danny Watkins makes this team. He just hasn't been impressive at all, and he seems buried on the depth chart. You have the starting five (Peters, Mathis, Kelce, Herremans, Johnson), then who makes it after that? Alan Barbre has held up well in his two starts at left tackle, so he's in. Julian Vandervelde has taken over as the team's backup center. Dennis Kelly hasn't played in the preseason, but he was better than Watkins last year and his versatility allows him to play both guard or tackle. The final backup position is up for grabs between Watkins, rookie Michael Bamiro, and last year's backup center Dallas Reynolds (who can also play guard).
Defensive Line
If there's one guy on the defensive line that I really want to see something from, its Fletcher Cox. Cox has been a bit of a disappointment so far, playing poorly against the Patriots and just OK against Carolina.
I've seen enough of Vinny Curry with the second team. Curry has shown that he can push around any team's backup players long enough. I really hope the Eagles give him some first-team snaps this week to see how well that success he's had so far carries over.
I thought Clifton Geathers had some nice moments against the Panthers, and he's a guy to keep an eye on. He's got great size, and seems to move quickly. He's in the mix for a roster spot.
Linebackers
Should we be worried about DeMeco Ryans? That's hard to say. Ryans hasn't had a good preseason so far, but remember that he also looked shaky in last year's preseason as well, and also stated that he saves his intensity for the regular season. But Ryans also previously struggled in the 3-4 during his final season in Houston, which played into their decision to trade him to Philadelphia.
What does the depth at linebacker look like right now? We have Ryans, Mychal Kendricks, Connor Barwin, and Trent Cole penciled in as starters. Brandon Graham is the only reserve that I see as a lock to make it as a point. Casey Matthews played well against New England, and his familiarity with Chip Kelly could help give him a leg up. Jake Knott has looked pretty good too, but I wouldn't call him a lock to make it. Jamar Chaney, Emmanuel Acho, Chris McCoy, and newcomer Adrian Robinson are all in the mix for the final spot.
Cornerbacks/Safeties
This is probably the last call for Kenny Phillips. If he doesn't bring anything positive to the table this week, then there's a chance he may never do so in an Eagles uniform. The team can't keep waiting for Phillips to get healthy. Cut down days are approaching, and the Eagles can only keep so many safeties. Patrick Chung, Nate Allen, Kurt Coleman, Earl Wolff, and Colt Anderson are all candidates to be on this roster along with Phillips, and the most I can see the Eagles keeping is five and even that could be a stretch. The former New York Giant needs to do something to distinguish himself from his competition.
As a group, the secondary needs to have a good night against this Jaguar team. Blaine Gabbert is nothing more than a mediocre starter, and if he's able to burn this secondary for big plays and long drives than it's really time to start worrying about this group.
Final Thoughts

Another really interesting aside in this game is that we'll get a look at how the Jaguars look under new head coach Gus Bradley.
Bradley was the runner-up to Chip Kelly for the Eagles' job, and to this day many people (myself included) would have preferred Bradley over Kelly.
I'm going to be really curious to see where Jacksonville is at compared to the Eagles.
Bradley's specialized in defense, while Kelly's claim to fame was his creative offensive ideas. We'll get to see Kelly's offense take on Bradley's defense in this game. Has Bradley's message been getting through to the Jacksonville defenders? Are they improving and becoming a tough group? Can they do anything to limit Kelly's offense, which has looked pretty good through the first two preseason games?
Whatever happens on Saturday certainly won't be enough to decide whether or not the Eagles made the right hire, but it'll be interesting nonetheless.