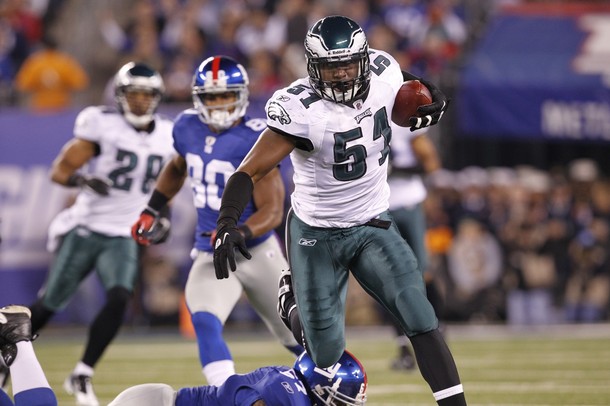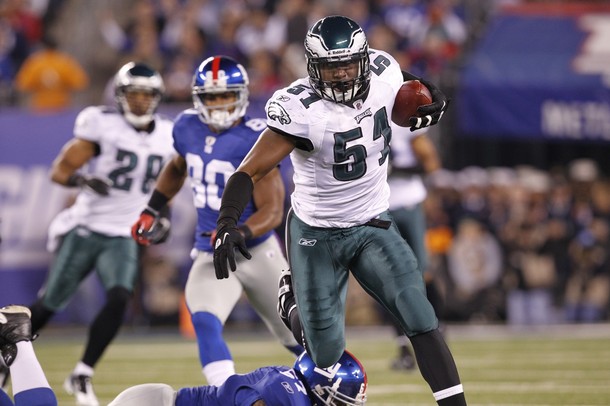 Following their third preseason game, the Eagles have released 12 players from their roster.
The two most notable cuts were Kenny Phillips and linebacker Jamar Chaney.
Phillips was one of the team's significant free agent signings, and the team hoped that he would be able to provide them with a veteran playmaking upgrade over Nate Allen. Instead, Phillips only appeared in one of the team's three preseason games, nursing various knee and quad injuries.
Chaney had started 23 games over his three-year career with the Eagles. He didn't fit into the 3-4 scheme, and it was time to move on.
The teamalso  cut tight end Derek Carrier, defensive back Eddie Whitley, punter Brad Wing, defensive end Eddie McClam, wide receiver Nick Miller, offensive tackle Nic Purcell, offensive lineman/defensive end Isaac Remington, tight end Will Shaw, and long snapper James Winchester.
The team needs to release one more player to get the NFL's 75-man limit by Tuesday.